The homeward journey is a bittersweet thing. There is the end of holidays and relaxing, but also the anticipation of home comforts and friends… And of course work… Which isn't as negative as it sounds. I enjoy time away but a life without purpose beyond relaxing and doing what I want is not what I am made for.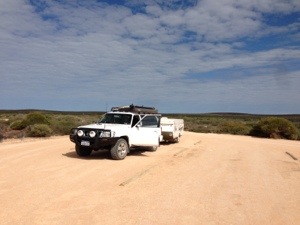 We left Denham this morning after 2 days there and began the drive south and tonight we are in Port Denison listening to the wind and rain as it beats down on the camper. We had 'finished' in Denham and felt the need to move on, but on reflection one more day might have been wise. I always misjudge how I will feel when we re-enter clouds, wind and rain. I expect this part of the world to be like the north – sunny only colder. I don't know why. It isn't rational! So when we we were approaching Northampton today and the first signs of cloud and cold were appearing I suddenly felt flat and annoyed. I think next time we head north we might make the final drive an 8 hour straight thru.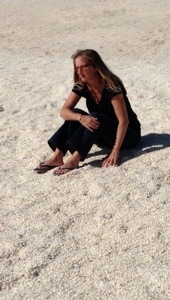 Shark Bay/Denham was really nice – beautiful beaches and cool sunny days minus the wind. The school kids had all gone home so it was just us and the grey nomads – some of whom had been in that same caravan park for several months… I can't fathom that, as there is so little to do in 2-3 days… What must a month be like?
So it was nice to enjoy some peace and quiet at last. We did the Monkey Mia dolphin thing which I really think is highly overrated. Still whoever stumbled on a way to get those fellas to rock up to shore 3 times a day every day must be laughing all the way to the bank. We explored a bit of Francois Peron Nat Park and also some of the western bays on the drive out. Its pretty stunning through there and if it were a bit warmer we would love to head back there. If I were into fishing I reckon Denham would be awesome. But as a surfer it's probably the worst possible scenario with no surf even possible on either side of the peninsula. The local pizza shop does a great woodfired pizza though and that was one of the high points. If you get there then be sure and try one – although the nomads weren't so excited about the pizza shop as it seems the owner turns up to work when he feels like it and goes to he pub when he doesn't…
We drove back out to Great Northern Highway, stopping here and there to sightsee and then set sail for home. Usually we find ourselves stopping at Galena bridge on the murchison river, but today we headed thru a bit further to make the final run home a short one. We have never camped in Dongara/Denison so I suggested we head there.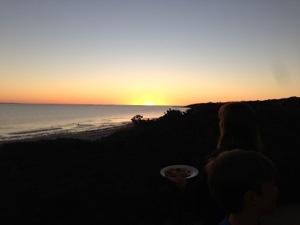 It's actually been a lovely night kicking back in the camper with the kids and chatting – two hours of questions around God, faith and the universe and the opportunity to sit there and discuss some of life's biggest issues with your own children. Gold.
Right now though the rain is belting down and it's probably as stormy a night as the old camper has seen since we stopped halfway across the nullabor and hoped for the best. I just stepped outside in my jocks to wack a tentpeg back in and managed to drop my little sledgehammer on my toe… Ouch!
We have a day here tomorrow exploring and then home on Thursday, but we might have to see how things look in the morning…
Once home, work kicks back in and there is already plenty lined up – the beauty of being away and letting it back up. There may be some new developments there too, but that not in the immediate future.
We have been tossing up selling the camper as next year's big holiday is set for Ireland and we might not get a lot of use between now and two years time. It would mean booking chalets every time we went somewhere or hiring another camper. Not sure yet… I regret selling our last Patrol and I'm wary of making the same mistake with the camper. The car has been great in every way except fuel economy, where it has been a complete dog and it seems there is no explanation for it. If I could remedy that then I'd be stoked, but for now I am contemplating moving it on again… A big call though as everything else about it is great.
Anyway, that's the homeward journey. I've actually got a control box to install in Gingin on the way thru and then a lot of clean up before conducting a friend's wedding on Saturday. Thankfully I'm not doing any teaching on Sunday – that would really take he edge off the last few days!