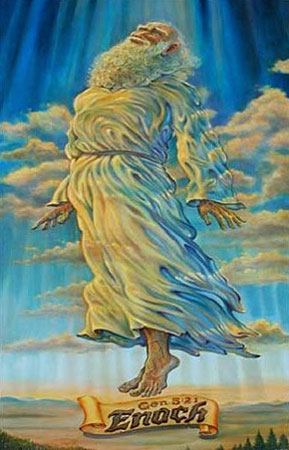 So I've given the major prophets a really good workout this year and I was still feeling adventurous…
I had a couple of weeks in Ephesians just to refresh my mind for the teaching we are doing at church, but then I thought I really should have a crack at Genesis – another book that has enough stuff in it to puzzle me and make it easy to avoid.
One of the questions I find myself always asking as I read is 'How would I teach this or what is the point being made here and what are we supposed to see?
Is it as simple as a world created in 6 days complete with talking snake? Or is it more complex than that? I'm not digging into any commentaries or resource material at the moment as I'm just reading it reflectively and devotionally, but those questions of creation perspectives are always there.
This morning as I was reading ch 5 I noticed Enoch as a stand out. Everyone gets to the age of X then dies, but not Enoch…
23 Altogether, Enoch lived a total of 365 years.24 Enoch walked faithfully with God; then he was no more, because God took him away.
The writer gives him credit for a faithful walk with God – and then rather than dying 'God takes him away'. Curious…
Noah also get a good rap in the midst of bad. And of course then comes the ark.
I find it hard to read Genesis freshly because I have been so conditioned to ask certain questions (old earth / young earth – local or worldwide flood) that it gets hard to just 'listen' to what is going on.
I imagine it might need a few runs at it before I am able to read it with any clarity or insight. Right now I'm just trying to see what stands out from a 'heart' perspective and then I'll go back and read it again in more depth.
This morning Enoch stood out – plain and simple – in the midst of evil – or even just in the midst of self centredness there was someone who chose to live differently.
May we be those ones. There is enough challenge in that to keep me going for a bit…