Last week we were in Sydney and went to Bondi where the stretch of sand from steps to beach is huge – maybe 100m and I was saying to Danelle that Scarborough used to look like that way back in the 70's and 80's. On hot days the dash to the water in a pair of thongs inevitably resulted in scorched feet – or having to stop half way and stand on your towel!
I came across this pic on the SSHS facebook site today (courtesy of Kyle O'Callaghan) and it brought back memories of the place as it used to be before development moved in. I actually remember wagging school on numerous occasions and playing pinball in Tom's. One day in 1981 stands out because I had taken dad's car to school and used to it to get down to the beach. The escape from class and school had been something of an adrenalin rush and I obviously hadn't regained my equilibrium because I parked it out the front of Tom's and locked it, only to discover I had left the keys inside… with the engine still running… It took a little while, but I managed to lever open a quarter panel window in the old XT Fairmont and retrieve the keys.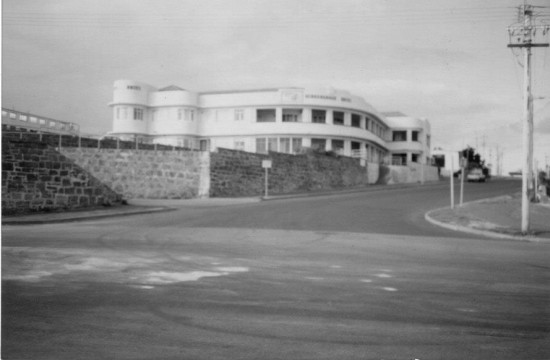 Then there was the classic old art deco Scarborough Beach Hotel and the carpark there which was a great place for checking the surf. I was too young to be bothered with ever going to the pub, but the beach did have a great vibe about it back in those days.