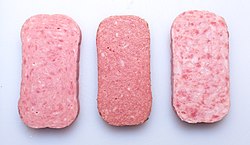 Like most pastors I have a 'spam filter', through which I eliminate useless or extraneous emails, information and meetings and as a bi-vocational pastor its even sharper – I don't have much time to waste. Over the years that filter has got pretty sensitive so now when a person from 'X' organisation calls and asks to 'catch up for a coffee', I know there is likely more than coffee involved and their call / email goes through to 'spam' and I just decline the invitation. I throw some Christian organisation letters in the recycling as I walk back from the letter box. It feels rude at times, but there are only so many hours in the day and I've got stuff to do. 'No thanks'
So when a text came in from what I consider a 'promo guy' at a Christian organisation I 'sent him to spam' by replying 'Sure I live in Yanchep – want to come up for a coffee?' That's enough to cause some friends to think twice – so I figured he'd back away and suggest a phone call.
'Arvo?' came the reply.
'1.30pm' I suggested and we booked it in.
Ok… Surprised me there…
So today was Friday and my day had become messy, unproductive and frustrating. I wasn't disciplined and I was getting distracted from what I needed to do. The morning was kinda wasted. Then he showed up and we got chatting.
He said he had heard my name and he wanted to get to know me. Now honestly… really honestly… I thought 'yeah – sure – drop your brochures, give your pitch and ask for a preach at our churches'. You seem like a decent bloke, but you didn't drive from Kwinana to Yanchep just to 'get to know me'. Did you?
Or… Maybe he had.
It was starting to feel like that.
As the conversation went on we found ourselves immersed in some engaging and beautiful discussion about the church, our callings and God's work in our lives and the world. My frustrating morning disappeared as we shared some rich and strong conversation.
I discovered I was becoming curious about him and his life… huh? I wasn't expecting that. Except he had done such a good 'job' of being genuine that I realised he actually wasn't spam. He was a Godsend into my day and a much needed kindred spirit to stir my own heart and help me focus again on the stuff that matters in life.
I found myself thinking 'this bloke could preach any time in my church! He has some awesome ideas, passion and thinking. I'd love him to speak to our people'
He never did give me a pitch or drop any brochures or ask to preach. Instead he prayed with me and prayed for my son, Sam whose name he remembered after a 30 second intro.
Well done Amit – not that you got thru my filter – but for being a genuine bloke with an infectious passion for Jesus. You injected energy and joy into my day and I was the richer for our time together. I don't often spend 2 hours with anyone but I'd happily meet again – might even drive down your way!