After 3 false starts at book writing I have finally got one of them to the first draft stage, which feels pretty cool. I began in March just as COVID hit and finished in January with around 90K words. It feels like the creative part is largely complete and now comes the more brutal part where it gets edited and critiqued before being released into the wild.
The title is 'The Future is Bi-vocational' and it will focus on the missional potential of the bi-vocational life (i.e. being a part time pastor and part time other work), as well as the value to the local church of having pastors who are not employed full time, but are engaged in the local community in various ways. In the western world the 'bi-vo' life is generally regarded as a second best / plan B for those whose churches are unable to offer them full time employment. I haven't met anyone whose aspiration is to be bi-vo, but perhaps that will change in the years ahead.
In researching for the book I managed to survey around 25 pastors who either had been, or are currently operating in bi-vo mode, but there aren't that many of us out there – and fewer still in this space by choice. By contrast pastors in the developing world operate in this mode as normal with the 'full time pastor' less common. A few years ago I wrote about a surfing trip I made as a 23 year old to the Philippine island of Catanduanes. That post was more about surf exploration, but it was during that time I encountered a pastor trying to creatively make ends meet while leading a church.
Ador Efondo was a pastor and a business owner up until his death in 2005. His small Bible Baptist Church didn't have the resources to support him fully, so he ran a tricycle business, transporting people around the town, as well as his fledgling peanut butter venture which was just starting in 1987, the year we visited
The much anticipated waves didn't show up as we had hoped, but in exploring the town we met Ador and his family and made a great connection. They welcomed us into their home and we went to their church that Sunday.
He showed us some of his jars of 'Christian Peanut Butter'. I chuckled at the name. I wondered what made it 'Christian' and what did 'non-Christian' peanut butter taste like? I was amused that a pastor was doing something like this, but I appreciated his passion to spread the good news via this product.
I liked Ador and we appreciated his generous hospitality, so when we arrived back home I decided to send him some money to help with expanding the business. Danelle and I then made another trip to Catanduanes shortly after getting married where we visited the family and the church. Business was doing well and we came home with a bag of Christian Peanut Butter merchandise.
After that I lost touch with Ador and the family, until a few years ago when his son Genesis (then in his mid 30's) found me on Facebook and reconnected. He was now a surfer, pastor and small business owner on the island, so we had a lot in common. Christian Peanut Butter was still being distributed around the island by his mother and he was running a successful café down at the Virac harbor. Like his father, he was pastoring the church while deriving his income from his various business projects.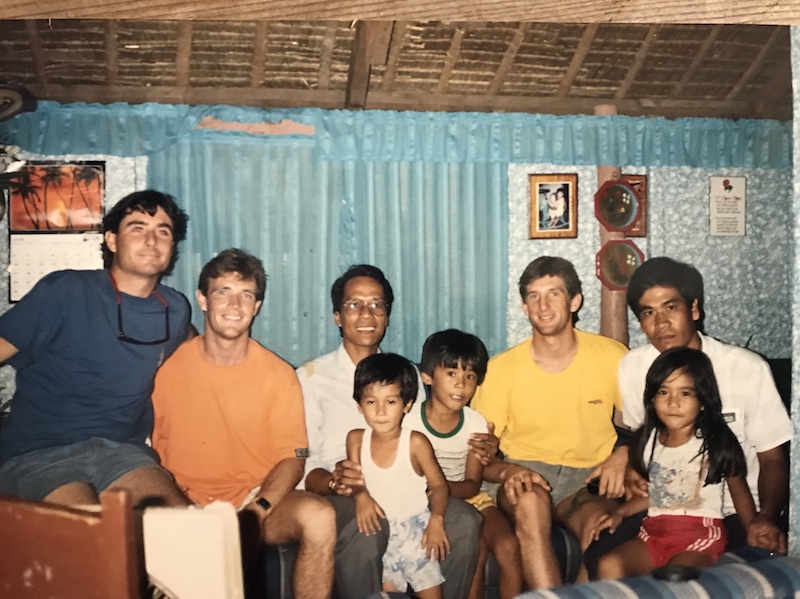 I only know what I see of Genesis on Facebook and the occasional Messenger communication, but in these posts I observe a man committed to each piece of his life (family, church, business) and doing his best to be a Christian presence in his part of the world.
He wrote this recently about his decision to not take any income from the church:
To those curious folks:
1. Do I still pastor? Yes I do.
2. Do I "get" a salary (or support/love gift) from the church I pastor? No, I don't for about two years now. We work overtime (7am-11pm or more) to provide for our family and the people (employees) who depend on us.
3. Is this a violation of bible principles in doing ministry because pastors deserve the milk of their sheep? DEFINITELY NOT!
Long answer: First of all, I want a pure mind when serving God, not expecting anything in return, especially money. Second, we want our members to also have pure minds, not worrying where their pastor take their money. Third, we want to set an example of literally living in God's blessing. Fourth, God's main command is to love. Him first, and then our neighbor. We want to love our neighbour (members) by not robbing them of their hard earned money that they should be using for themselves. It is a time of crisis, and this is a third world country, the Apostle Paul's principle in the ministry is, "in all things I have kept myself from being burdensome to you…"
4. Are our needs met? Are we being blessed? More than we can imagine, and like never ever been blessed like this before!
HALLELUYAH!
The majority of the stories in my book are from western world countries, where pastors typically work bi-vo until the church can afford to hire them full time, but for most of our brothers and sisters in the developing world there is no such thing as 'full time ministry' and most take little if any payment from their churches, but rather find ways to generate their own income.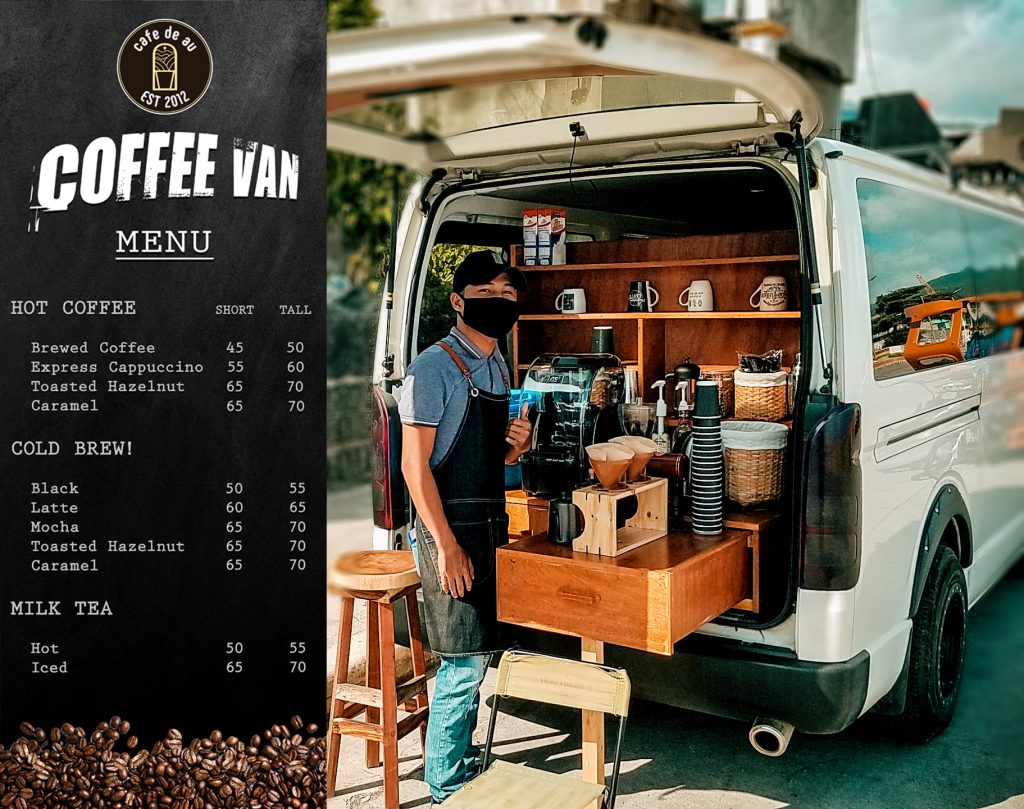 I have no doubt Genesis cares for his church and is devoted to them, but he is also a focused and diligent business owner, recently expanding to run a mobile coffee van around the island. Perhaps we should ask our developing world pastors to teach us how they lead their churches and seek to learn from them, as it has been their normative experience for much longer than us in the west.
Either way the bi-vo life is all too often overlooked, or dismissed, but my prediction is that in years to come we will begin to embrace its value to church, pastor and local community.