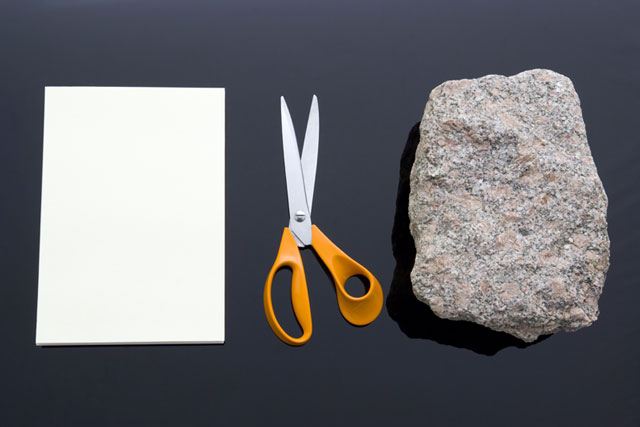 Lately I've been considering how we make decisions as churches. We would all agree that Jesus is the head of the church, but how this works out in practice can vary and sometimes the idea is little more than just that – an idea…
For some churches the orders get handed down from a person in a position of authority and no correspondence can be entered into. In my own suburb the Anglican church 'discovered' they were moving premises… 10 minutes further south to the location of a new denominational school, but this decision was not one that the people were able to participate in so its resulted in some ill feeling.
Some churches are known for being 'leadership driven' as if this were a commendable characteristic. The leaders make the key decisions and let the people know what's happening. Sometimes this happens in our community, but its generally related to small administrative decisions which people wouldn't want to waste time discussing anyway. In other churches staff may be appointed, or other major decisions made without the ok from the community. Then its either 'get on board', 'suck it up' or go somewhere else. I don't like that model much as it puts a lot of power in the hands of a few. While the 'few' rule wisely it can be pretty innocuous, but when the few manage their power badly, or foolishly it can be devastating. It also means that the largest share of people are being told that their participation is neither required or desired.
The other end of the spectrum where everyone participates does have some appeal, but the practicalities of life and limited time available to be involved means this can be a burdensome and unrealistic solution for a larger group. I think a smaller home based fellowship can operate in this way, but once a church moves into a more traditional mode it becomes difficult.
The 'Baptist' way is that of 'congregational government', a term that I think is often misunderstood and seen as a synonym for democracy. That's not what is intended at all and when congregational government (CG) morphs into democracy we lose all of its power and beauty. At its best – and how it was originally intended – CG is the body listening to God together and making decisions based on what is discerned through prayer and conversation. Its not unlike the smaller group option, but it comes with the complications of the larger forum.
Given no system is perfect this would the one I would choose every time. It allows leaders to exercise a gift of leadership, to recommend ideas or initiatives, but also allows people to use discernment in the process. Its a delicate balance for leaders to propose initiatives and to then allow conversation, questioning and disagreement.
One significant challenge of this mode is that a congregation can often abdicate their responsibility to participate (i.e. by prayer, gathering and conversation) so it can end up being an exercise in futility, or a default reversion to old modes where a 'vote' is the deciding factor. When the process of genuine discernment isn't entered into then people run with their opinions, lobby groups form and those with the numbers get the result while the rest are considered to have 'lost'. Jesus must watch and shake his head in dismay.
The role of leadership in this community is to help and encourage people to look to God for his leading – to guide people into discernment rather than seeking their approval for what has already been decided.
Having said that, in congregational government every person is allowed a voice, but part of making good decisions is recognising that not all voices are equal. Some folks bring wisdom, experience and perhaps even a gift of discernment to a decision and ought to be listened to carefully. Others bring fear or foolishness to their decisions. Some operate from selfishness and their contributions need to be heard in this light.
At QBC we have been trying to move away from the 'democracy' concept and towards the 'discernment' process, allowing space for God to speak and space for us to listen. But old habits die hard and busy lives are often consumed with other immediate pressing decisions, so what the community needs can easily be relegated to the 'meeting'.
I don't have any easy answers, but I have enjoyed the principles and ideas Ruth Haley Barton shares in her book Pursuing God's Will Together, where she articulates a process for making decisions and actually seeking to hear God rather than the loudest voice or the strongest lobby group.
We're in the process of some discernment at the moment so you may hear some more reflections on the topic as we go.