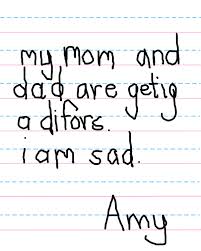 We've been reading the Gospel of Mark as a church and its been an interesting and valuable time as we have just rolled with the chapters and tried to cover it fairly sequentially.
That said we just jumped from chapter 6 (where we spent 4 weeks) to chapter 9 and now I'm up shortly with chapter 10 – a chapter that begins with Jesus thoughts on divorce. There is much more in the chapter that we could focus on, but I'm feeling drawn to look at this issue and speak about it.
In a community of people where this has happened I guess it could be a bit of a risky business as there will inevitably be raw wounds and perhaps entrenched views either way. But the more I read it this morning the more I felt the need to give some thoughts on where we sit with this one.
I feel like its an important issue to pick up and speak to – intentionally. So much of what we say about divorce is said in private and addressed in response to specific (often unsalvageable) situations.  So maybe its better to say some things with clarity out of the heat of the moment so that there is some food for thought if the issue ever arises.
But what to say…
The stats are pretty terrible on divorce (and let's face it, you don't need statisticians to know that). I remember 30 years ago when I first heard of a church leader getting divorced. The shock and horror was palpable. Was the man still a Christian even? Will he still be allowed in church?… He was someone I looked up to so it made it even more confusing. He became a pariah – on a par with a 21st C paedophile.
Our kids wont have that problem. They will have a whole different set of problems.
They will see divorce as a valid option for failing marriages. And if we don't take it off the table then I imagine they will see it as a viable way to go if their marriage starts to get tough. And whose marriage doesn't get tough?! Really… Marriage is hard. And at times it feels completely undoable, but if divorce is never on the table (yes – except in some cases) then there is hope.
So I guess my short gut level response to this issue is to take it 'off the table' as a possibility altogether except in some fairly terrible situations. And there is where the challenge lies – to define what is considered as fair biblical cause for divorce.
Infidelity is a clear one, but after that it gets hazy (biblically). Abuse seems an obvious reason, but who defines abuse? And what constitutes abuse?
Is it just physical? Can it be emotional? Can it be neglect?
Let's face it – there are a wide variety of views on those issues in Christian circles. So to call it hard and fast is difficult.
Then there's the issue of shame and guilt that many struggle with because their marriage failed – even if they were the innocent party. Its tricky to speak objectively about a topic that is anything but objective.
When Jesus spoke about divorce in Mark 10 he said that Moses consented to divorce 'because your hearts were hard'. If I were to try and translate that to simple English I'd say it's a result of selfishness – at least on the part of one person, if not both. Either or both has said 'I want my way no matter what and if it costs the marriage then sobeit'.
And as the church we have made divorce both far more possible as well as palatable.
Why?…
Because many of us want a way out of tired marriages and many of us want a relational change of scenery. Maybe that sounds cynical, but I don't think it is. With so many Christians now getting divorced it needs to be given some legitimacy, so we can do it without feeling bad. I wish I could believe that all failed marriages were a result of serious infidelity or abuse, but I don't think they are.
Often they are just self centredness. So that's a fairly tough line to take, but I think its true.
And then there's the question of how we respond to those who have either been devastated by a divorce or who have initiated a divorce (for what we might call 'selfish reasons') and remain within the fellowship.
I'm for erring on the side of grace every time, and for offering hope and forgiveness  and restoration to folks who find themselves here. But… if I'm honest I think I also want to give some folks a really hard kick up the butt and I want to say 'What on earth on are you doing? Wake up to yourself.'
That's probably not politically and 'pastorally' correct, but I think our tendency towards grace and forgiveness sometimes messes with the need to say some other hard truths.
So – those are some of my immediate thoughts on the subject and no doubt they may start a fire among the small hardy crew still reading this blog… And maybe come Sunday next week they will be a little more refined…