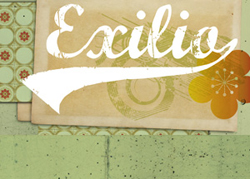 Its been a long time in the making but the brilliant new resource 'Exilio' is now out and ready to go!
Exilio is based around the content of Mike Frost's book Exiles and over 24 weeks addresses the question of how we live in a world that no longer sees itself as Christian and where our story is now just one amongst many. The essence of the course is to challenge you to not withdraw from the culture but to deeply engage with it and to be the salt and light Jesus spoke of.
The world I grew up in was one that frowned on any kind of 'mixing with the world'. We were to be separate and holy… Well, that worked well didn't it…
The various elements of this course prepare you to live as a disciple in the world but without the fear and baggage that so often has been present for conservative evangelicals.
The Exilio facilitators pack consists of a copy of Exiles, a DVD of Mike Frost giving input, an Ignition manual (a study in the book of Acts) and the facilitator's manual. I have read the book, watched some of the DVD and overviewed the course manual, and it looks like top quality stuff.
There is a website up here
that is still in the development stages, but it will give you more info and a feel of what Exilio is about. If you are looking to equip people for missional living then this is worth every cent. Pete Horsley tells me that they can currently only take orders from Oz and NZ, but they are happy to post all over the world to those who are keen.
I'd love to hear the thoughts of those who have already started using Exilio. Anyone already up and running?