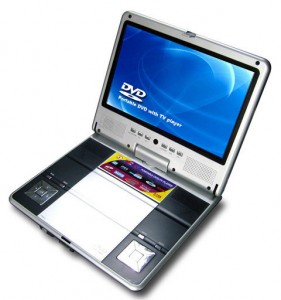 As we sat down to dinner last night in Oscars restaurant in Currambine, a family of 3 pulled in alongside us – mum, dad and 8 year old son.
Immediately upon sitting down dad proceeded to get the son set up with a portable DVD player and headphones. While dinner progressed mum and dad ate and chatted while son sat and watched a movie.
Something in us went 'what the the hell is happening here?!'
I understand that kids can be hard work at dinner. I understand that a colouring in book is nice or maybe something to keep them amused after its 'been a while', but to pull out the DVD player as plan 'a' and not even engage with one another was as bizarre as I have seen in a while.
As we look at our trip around Oz next year we are considering some form of in-car entertainment system, but by the same token we are concerned that when we get back and someone asks the kids what they saw as they travelled they will say "Wall – E" or "Madagasgar".
I wonder if we have become blind to some of the (negative) ways in which technology has interrupted our lives. I am techy junkie and love my tech toys, but I can see some interesting times ahead…