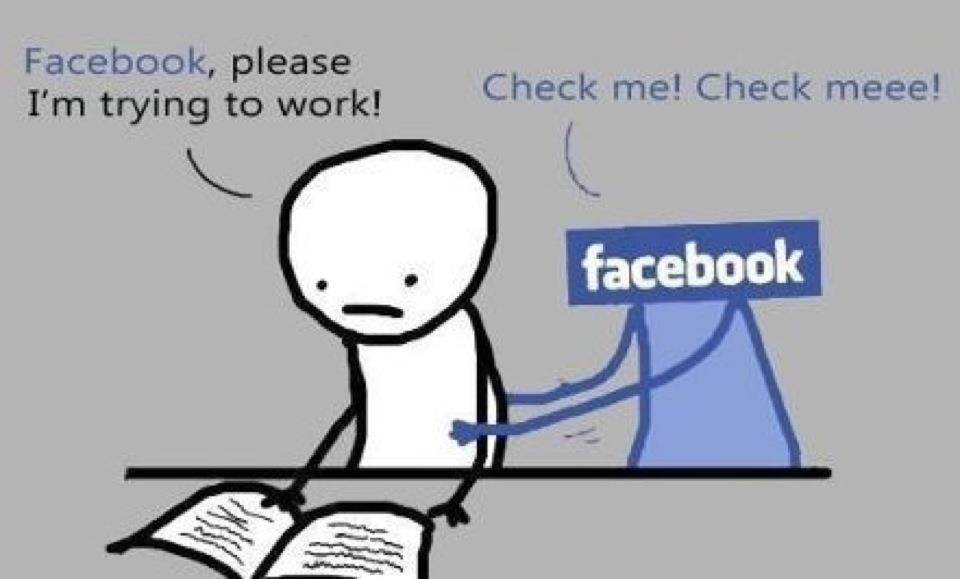 For a few years now I've pondered dumping Facebook and the other social media I have active, but I've been hesitant to make the jump. Social media is a double edged sword, keeping me in touch with lots of people I rarely see, but also sucking me into its quicksand vortex of mental slush and holding me there way too long.
I've noticed my ability to think and concentrate has deteriorated and I'd say part of it is a result of the way I've been reading online. I read an article online (ironically…) a while back about how the 'internet is rewiring our brains' and shuddered because I could feel some of the effects on myself – a shortened concentration span and a distractedness that meant I struggled to read a book or fully engage in conversation because I was wondering if something 'better' was happening elsewhere. The fact that I have a naturally addictive component to my personality also means I tend to REALLY get stuck into things like this rather than just having the occasional skim. Its well documented that net surfing has an addictive component so I feel like I'm hitting some unhealthy territory at the moment hence the exit.
The other factor that concerned me was the way I may have been communicating the shape of my life online. I try to 'keep it real', but as I reflected on some of what I'd been posting I realised it could have been seen as a bit unbalanced towards my life being better than it is. No one really wants to know if you've had a boring day. No one really wants to hear your inner turmoils online, and no one certainly wants to read a vague attention seeking post that seems to imply the world has ended, when in reality you have just run out of milk.
I had 'unfollowed' around 600 people on my 'friend list' in an attempt to keep the volume of info down, but over the years I've found some things just don't happen in 'moderation' for me and I need to dump them entirely and recalibrate my internals. It isn't as easy as ditching Facebook altogether because my business is linked to it, our church has a facebook site and people send me FB messages, so I will be there in some form by necessity. This blog is now linked to FB so I will still 'pop up' online occasionally when I post on here. But you probably won't see many pictures of my holidays, dog, car or kids, nor will you hear my occasional snapshot reflections on the world… however there are a gazillion others to fill the void…
What's odd is that in the last week as I have stopped using FB I've been conscious of framing some of my daily thoughts in the form of a FB post… bizarre hey… That my brain has begun to sift thoughts into public and 'other'. I've had the odd moment where I've thought 'I should post that!' and then asked 'what if I don't?…' and generally the end result is that nothing will change in the world.
As well as FB there is Instagram, and Gumtree, all 'time wasting' and 'distraction' sites that I'm going to be checking out of for a bit. This blog will keep rolling – its actually suffered from neglect because now I can just say in 50 words what used to take 500, but this is a format I enjoy and feel I need to invest more in. I'm hoping the end result will be that my ability to concentrate will return and I will be more mentally present in the conversations I have.
My plan is simply to skim FB / Instagram and Gumtree once a day for anything of value and interest but not to post and not to interact and see what develops.
So if you have seen me online and interacted and you are wondering 'where did Hamo go?' then this is just a heads up. I'm checking out at least for a while…