With being on holidays I expected to stack on a bit of weight. A few extra drinks, lots of goodies and some lavish evening meals. I tend to indulge a little when away…
But the cook has been serving up a fair few vego meals and we have been eating much less meat – cause it would be cheaper just to buy a cow and strap it to the roof rack.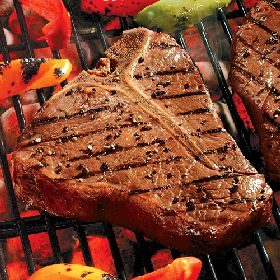 We also haven't been eating much at all between meals and going to bed at 9.00 means not a lot of evening snacking. So I haven't gained much at all. Not quite slim Jim, but neither am I lining up for Biggest Loser.
I'm a bit concerned about the long term impacts of a diet deficient of large amounts of red meat though…
We will need to fix that one…