This evening when we went out to dinner in La Spezia, Italy, Danelle ordered a drink and was asked if she was over 18!!
Ha… What a nice problem to have.
Since we finished in ministry as QBC and Yanchep a few people have asked me how retirement is. I have no idea – and I have no intention of finding out either.
I have not retired.
I have finished in my pastoral roles, but I have two businesses that I run and I have a couple of other books I'd like to write – not to mention other ideas that I either don't have time for or can't explore at this time.
The next few months will actually be very busy as I train my friend Brett in all things retic. I have been forced to admit that if I keep going at the same pace in this business my body is just gonna get wrecked. So we have hired our first full time worker in Brighton Reticulation and it's with a view to stepping right back as he gets the hang of it.
My other caravan weighing business has got some traction now so I'm hoping it will double in workload in the next year or so
Ultimately what I'd like to do is create space to write and to be creative. Apart from The Future is Bivocational, I have put together a photo and story book based in our own suburb On Earth as in Heaven, which I am really looking forward to seeing published.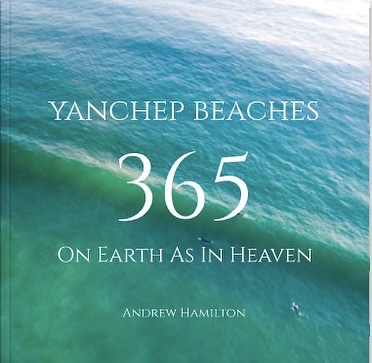 I have a couple of other book ideas that are tumbling around in my mind, but I know they won't get much traction until the new year.
So there is plenty to do and plenty more I'd like to do if I had time. But one thing is for sure – I have not retired.. Maybe one day I will need to let go of some things, but I'm grateful for a mentoring session I had with John Bond (well over 20 years ago now) where I heard him say 'retirement is not a biblical concept.' I had never heard that previously, but once I did I resonated deeply.
That's not a critique of any who have retired in a more traditional way. I think what John was saying is that there is no retirement in the kingdom of God. We never stop being who we are and using the gifts God has given us.
Certainly it is a critique if you envisage retirement as a time to be self centred and to simply wile away your days in self indulgent decadence. We have both been blessed with parents who 'retired' early but who actually then spent their time serving and going where there was a need,so we have seen what a fruitful life looks like when not needing an income.
I was reading 1 Corinthians 12 this morning and reflecting on the gifts God has given Danelle and I. I'm not sure exactly where an apostolic / teaching gift gets used in this next iteration of my life but I imagine that is part of the fun – wondering what comes next!
Anyway on the back of a few incidences of 'congratulations on my retirement' I just thought I should clarify where it's at.