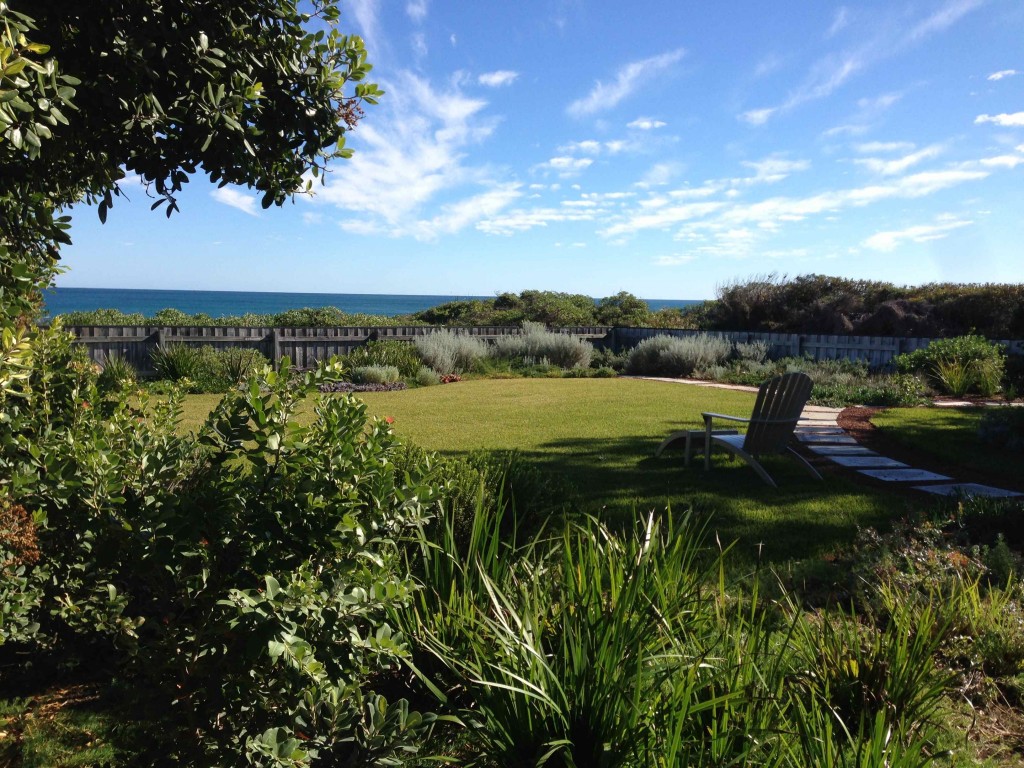 Back in December we were in the middle of a heatwave – 35 degrees + for about 9 days on end.
I remember rolling up to a job an hour from home at 7am and it was already 32 degrees and dead still… and humid… The client hadn't prepped properly so we had to dig out a pile of old cooch lawn before we could start a big retic and turf job. I began knowing I had 4 other repairs to attend to once this first part was over.
It was a huge day and by 8.30 I was dripping with sweat and wondering what on earth I was doing… At 2pm we finished working in the 40 degree sun and I headed off to all those other jobs.
Then there's today. The image above was where I was working this morning.
A job in the next street right on the beach… And I have all day to do what will take 4 or 5 hours… Great clients… And a perfect sunny winter day…
Does it get much better?
I dunno…
I vacillate between keeping this business running and giving it all away. The last month has seen me gain energy for it again as I've had time to slow down and really enjoy it, as I've had time to chat to the people who I meet and spend that extra time with them, rather than rushing off to the next job. And some like to chat, while others are obviously busy and just want me to do the job and move on.
And I enjoy the opportunity to create something that looks good and gives people a bit of a buzz.
The job I did today was a follow up from a job I did last year. We did the backyard last year and then this year came back and did the front.  We don't often get to go back  and see how our jobs look a year or two later, but this is one job I will stay in touch with because I drive past it every day.
Here are some shots from a year ago as well as some pics of how it looks today.
Just starting… retic in…
Laying the turf
Love that view
Lawn done…
That was last year and here's today…
And then I got stuck into the front.
Levelled and prepped and looking like an alien spaceship is about to land!
Turf down
And all complete.
I reckon a fire-pit in the middle would be a great idea…
I'm pondering whether I can work at this pace in spring and summer, because if I can then I might just survive a bit longer. It means either saying 'no' a lot more often or maybe restricting the areas in which I will work.
Everything's doable, but bizarrely when spring rolls around I feel this strange surge of energy that tricks me into signing up for more than I can manage.
Some challenging decisions ahead.