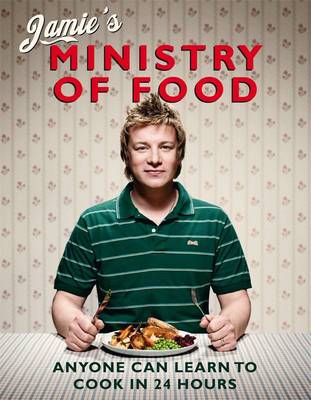 If there's a phrase or idea that has really set us on our butt as the church it would have to be that of Sunday as 'feeding time'.
If you've been around churches any length of time then I'm sure you will have heard people speak of 'getting fed' on Sundays. It's so accepted now that it rarely gets questioned, but surely we need to keep challenging this idea that actually serves to undermine progress towards spiritual maturity.
Yes you heard me correctly.
If you had an adult child that came back home to 'get fed' (once a week) you would surely question what was going on in their minds. First they'd be completely malnourished… but secondly you'd have to look in the mirror and ask 'what kind of lame job did I do as a parent?!'
Why didn't I teach my kid to cook?… And why didn't I teach my kid to take responsibility for their own nutrition?…
I know its not rocket science, but its a deeply ingrained way of thought – that we turn up on Sundays to 'get fed' usually by a 'skilled chef' who has done some serious preparation and for some (many?) that's it for the week.
But what if we re-calibrated our understanding of Sunday so that rather than being the one time during the week when we stick our collective snouts in the trough, we saw it simply as the day we 'eat together as a family' with the other days being when we eat alone. Then perhaps we would foster better spiritual health in our communities.
Seriously – if the only time you get fed is on a Sunday morning then you're in bad shape. If you're a regular reader here (and I know there aren't many left these days!) then you'd know I have been reflecting recently on the need for a bit more rigour and discipline in our spiritual formation and what's interesting is that I think many people actually realise they are hungry – and they want it – but they aren't sure where to start or mabe aren't equipped to make it happen.
A couple of weeks back I put out the call to our blokes to commit to 6 months of 'training ourselves to be godly' i.e. practicing spiritual disciplines and engaging seriously as a community with scripture, prayer and the other more classical disciplines and within a week I had 7 men say 'count me in' which I think is absolutely sensational, but also a recognition that we need more than a Sunday roast once a week.
Of course if you know anything about 'health' then you'd know that good physical health involves a balance of calorie intake and calorie output. If all we do is get fed then watch out Biggest Loser… So part of the 'training to be godly' process is that of practicing service and making it every bit as natural as eating…
So let's keep disassembling this bizarre nonsensical idea that we turn up on Sundays to get fed and let's be more focused on teaching one another to cook so that we can actually feed ourselves.
Which idea do you reckon has more biblical currency?…