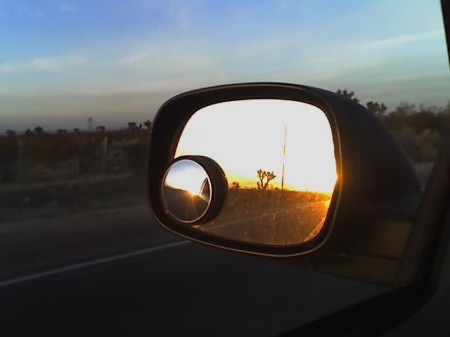 I'm not sure quite what to make of this period of time we are in as the church in Australia.
It seems many years since we used words like 'seeker sensitive' or 'seeker service'. It feels like another lifetime when we were discussing the significance of postmodernity and using words like 'deconstruction' in the same breath as youth ministry and before all that there were the 'worship wars' (which I understand still rage in parts of middle earth) In more recent times what was labelled 'emerging church' has gone off the boil and with the closure of Forge in most parts of Australia the conversation has fizzled somewhat, although I think we had all said enough and needed to 'do' a bit more.
If we sift thru the debris of the different themes/emphases/foci over the last few decades (and I have been involved with them all) the common element seems to be a desire to see the church somehow gets it's butt into gear and be more effective at 'mission'. The word is in inverted commas because I don't think there is consensus on what this word means. For some it is as simple as getting more people into church while for others it has a very strong social action flavour. Personally I see mission as whatever we do that demonstrates and proclaims the love of God for the whole world. Its a pretty expansive definition, but I think it needs to be to allow for the different nuances and expressions.
My take from where I sit today, is that we can learn from each emphasis and that the combined wisdom will be of more value than the simple adoption of one schema as our only way, although it's natural that we will have our preferences.
When I look back to the worship wars (and cringe) I can see that much of the debate was in-house. I don't think anyone in our community was getting concerned that we weren't singing the right songs… I remember our approach was to try and sing songs that sounded like middle of the road radio 94.5fm style stuff. But giving up hymns was a battle royale and plenty still wear the scars of this time. At best we were trying to make ourselves more 'relevant', but if anyone outside the church knew the way we carved each other up in the pursuit of relevance then I don't think they would give a toss what we were singing – they'd just think we were nuts and avoid us like the plague in case they got caught in the crossfire. On reflection I don't think there was much of a missional motivation here at all.
Then the discussion turned to how we could get non- Christians to come to church and enjoy it… The first part of that task was a big enough ask, but the second was mammoth. Willow Creek and Saddleback showed us how this could be done and as a result pale imitations of their glory sprang up around the world. The value of this time was definitely the emphasis on evangelism and the focus on those who were 'not us'. It was a challenge to reinvent ourselves so that church was not all about us, but rather was focused on those we wanted to reach. We embraced these ideas at Lesmurdie and had some real wins with seeing many young people come to both church and faith – and even enjoy it – but it was a system that derived it's ethos from consumerism so when we stopped being flavour of the month, or werent able to 'outdo' ourselves each week those young people moved on. I'd suggest that every church that has tried to build it's congregation by attracting people to a class act Sunday gig has sooner or later had to deal with the challenge of the 'bigger and better' somewhere else in the city, or the burnout of those seeking to stage the weekly event. For those with the desire to compete this approach rolls on and there are still plenty who retain this as their primary approach. If you can do it really really well then chances are you will see some ROI, but if not be prepared to get carved up by those who do.
I also remember the long talks on postmodernity – post-modernism and other permutations of the word. I think it's great value was to make us engage at a more thoughtful level with popular culture and broader thought patterns. It was important to recognize the framework that was shaping contemporary thought, and as a result we adjusted our church services to try and cater for post moderns who sought truth thru experience rather than thru fact, who valued relationship, process, mystery etc etc … I'm sure you remember the conversations, concerns and debates that this topic created. The 'fear' response was quite astounding here as many evangelicals saw truth apparently unravelling before their very eyes. It is tragic that fear is so often the default evangelical response to the unknown. Wonderful opportunities to learn and grow fly out the window when fears presides.
The post-modern emphasis led naturally into the emerging church movement as it was concerned largely with questions of missiology and gospel/culture. At it's best the emerging church – or emerging missional church as we preferred to label it – broadened peoples view of mission and rattled their assumptions about church. It called the church to be more focused on getting people back into the community rather than getting the community back into church. The voices leading the movement were primarily prophetic and as a result quite prickly at times, but I tend to think they needed to be if they were to be heard. And they were heard. You only have to read some pretty standard denominational fare to see that much of what was said has been taken on board and is now accepted wisdom.
The biggest struggle for the EMC was in finding 'effective working models' of missional churches. While the ideas had great theological and practical currency few seemed either willing or able to re-imagine church and mission in a compelling way. With most Christians still motivated by the 'what's in it for me?' question it was hard to draw people into a very activistic community and then to sustain that over the longer term.
I noticed that many showed interest in new expressions, or cheered them on from the sidelines, but very few were actually willing to put their balls on the line and give it a crack. Quality pioneering leaders were hard to find – in fact I think they are always hard to find – and even those who did try found the going very hard. I think what those of us who were out there discovered the harsh reality of a deeply secular community with little sense of need for a Christian expression of spirituality. Part of this is likely due to misconceptions of church and faith, but part of it is also due to the wealth and self sufficiency of this country we find ourselves in. Its hard hard soil here in 21stC Oz and no matter what approach we take to mission the going will be tough.
Part of the struggle in establishing new expressions of church is that for many the powerful shaping of their heritage (and the consumer desire for a happening kids/youth ministry etc) prevented them from actually trying anything new. We often heard 'I wouldn't want to put my kids at risk in a church without a dedicated kids min or youth min.' Churches are by their nature risk averse institutions, a posture that desperately needs addressing.
As one who now leads a pretty normal little Baptist church in the suburbs while running my own business, I find myself a product of all these experiences and learnings and am grateful for how they have contributed to my own journey. If we could combine the 'willow creek' passion for evangelism with the emerging missional church missiology, and get rid of stupid arguments over stuff no one cares about then I think we would do well.
But I'm not sure what all that means in this current landscape. I am deeply convinced that the way of the future is not the way of the past and that the only way we will new green ecclesial shoots emerge is by some serious R & D.
But R & D means investment of time and resources – it means experimentation – and inevitably some level of failure as not all experiments will work. Generally speaking we don't like to risk our resources on new ideas that might not work. We would prefer to invest them in ideas that worked once in the hope that they will work again. Its the fear response kicking in again.
I remember as a basketball coach watching games where one team was slowly losing its grip on the game, but it refused to change tactics. It was comfortable with a zone defense. It had worked for them in the past and they weren't about to mess around with half court presses or full court man to man. Crikey they were losing. So why would you play risky defense?!… Of course with 3 minutes left in the game and absolutely no chance of winning a team would try anything. So you would observe ragged full court presses being implemented when all hope was long gone. Inevitably the team got caned by even more and drew the conclusion that that stuff doesn't work… Of course the horse had long bolted and there was no way anyone was ever going to turn that game around.
My own coaching strategy was to vary the defense and offense to suit the team we were playing against – to contextualise you could say – and when we were losing to make changes long before things were unsalvageable. Of course we didn't win every game, but as we got better at adapting and innovating and working with new offenses and defenses we became a more formidable opponent.
I feel like there are now many churches around who are 40 points down and deep in the last quarter of the game. They too are finally at the point where they are willing to try anything, but the game may no longer be salvageable.
Surely the lesson here is that we need to take risks when we are healthy as a dying entity simply doesn't have the recovery power if the experiments fail.
Having said that all of that whichever paradigm we work with, the hard cold reality is that we lead as broken selfish people and we also lead others who are just as broken and selfish. It's a reminder to me that whatever does actually occur is likely to be more a divine act than any genius on my part.