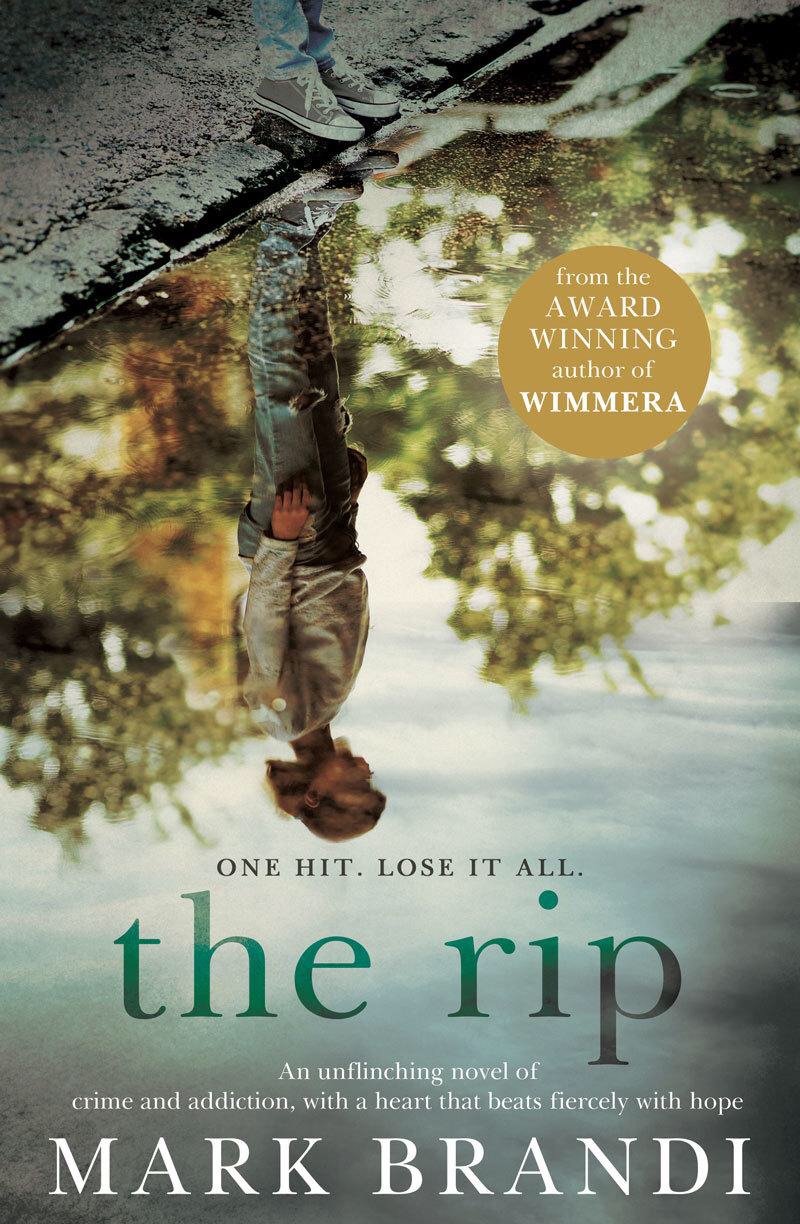 It's nice to discover a new Australian author with the capacity to keep my attention for longer than 30 minutes! Mark Brandi has two books in circulation now, Wimmera and The Rip. Both are quite dark and explore the seamier side of our culture.
I read them I reverse order (Wimmera was published first), but I don't think that matters.
The Rip was an easy read and followed the life of street people Dani & her dog Sunny as well as Anton & Steve.
The book meanders along following the drug motivated exploits of this small group. Dani & Anton move in with Steve temporarily- it's better than the spot they had under the grandstand at Princes Park…
Brandi captures hopelessness well and the lot of the homeless person comes to life in his writing. It's a grim book in many ways, but it rings true and is worth the read.
Entitled 'The Rip', this is the metaphor used to describe the descent into drug addiction. One minute you're having fun, the next you are out of your depth and it is controlling you.
His first book Wimmera is a cracker too. It is set in small town Australia and follows the lives of two young boys as they grow up, mature and find their way in life.
It is subtle in its storyline so I had to go back and read it again after I'd almost finished, as I realised I had missed some key clues, but there in lies some of the rub. We miss 'clues' to grooming and abuse all the time and we may not know what's going on until it's happened.
Both the boys are very believable and the predator is equally plausible. But be warned this is also a very dark story – one that looks at the issue of abuse (in many forms) and why it goes unspoken about, but the huge toll it takes on the people who are its victims.
I like Brandi because he has managed to tell a story very simply, but with some real punch. If you're looking for a new read then you could do worse than this Aussie talent.