I was having a coffee with Rory a few weeks back and he made an observation that has been really helpful to me in framing up what we believe we are called to do as Upstream Communities and in a broader sense with Forge as we train missionaries for the western world.
He was asking me to describe what we do and as we were talking said,
"It sound a bit like this to me…" pointing to the coffee cup on the table.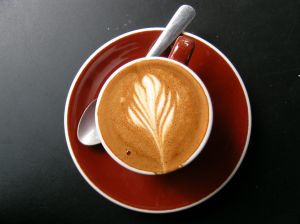 "If the cup is the 'church', then most churches tend to reach people in the saucer – those who are nearby, who are already seeking, maybe those who are needy and requiring help. They come because they know its a 'church'.
It sounds like what you are doing is intentionally moving beyond the saucer to try and connect with those around the 'table' who are not needy and may not even be that interested."
I thought it was a great analogy and have used it plenty of times since, because it does feel very much like what we do, and it also helps us to come to grips with why our work is slow and at times seems to be unfruitful.
I have been asked many time why I don't just pack it in and 'go back to church', because we had more 'success' in that environment. But the question is actually quite a foolish one, a taunt that if we paid attention to would do more harm than good to the cause of mission & the gospel here in Australia.
I have no problem acknowledging that for some the existence of church in its regular public form is the way they find their way to faith / God or whatever they discover. For 'saucer' people 'cups' make wonderful sense and are very accessible. When 'saucer' people do Alpha courses it is usually because they are open and seeking and as a result they often make significant faith decisions in that context. There's no question we need 'cups' for those who live in the saucer.
However we also need those who are committed to connecting with the folks who live well beyond the saucer, who are unlikely to find their way to the 'cup', or who may have an aversion to 'cups' or previous bad experiences at the hands of 'cup' people. They may not even know that 'cups' exist or if they do they see them as having no bearing on their own lives.
Its important to realise that these are not evil debauched heathens who are destroying our societies with their wicked ways, but in fact are more than likely to be good decent people who feel no need to find their spirituality in the Christian story. We have often said the hardest people to reach are those who are happy, moral and satisfied with their own life – probably a majority of our society. And if they aren't happy at the moment they will be when they make their next purchase!
I haven't met anyone yet who would say it is a relatively easy task to reach beyond the 'cup'. As I speak with local pastors of churches large and small no one is able to tell me of 'great success' in communicating the gospel to those beyond. There is no question that some 'cups' service the 'saucer' better than others, and grow accordingly but for those trying to connect personally outside the saucer the road is long and slow. I was discussing this with a pastor of a large pentecostal church last night – a church that is doing good work and making progress with saucer people.
On an organisational level they see some progress there as they are a well run church with some excellent programs, but at a personal neighbourhood / friendship level they are equally perplexed about how to connect the story of Jesus with their friends who like them, respect them, but just don't feel a need for faith…
There's a part of me that says 'that's life and its ok because people are free' and there's a part of me that says 'that's life and its not ok at all!'
I reckon our challenge is to walk that line Peter speaks of – always being prepared to share the hope we have but with gentleness and respect.