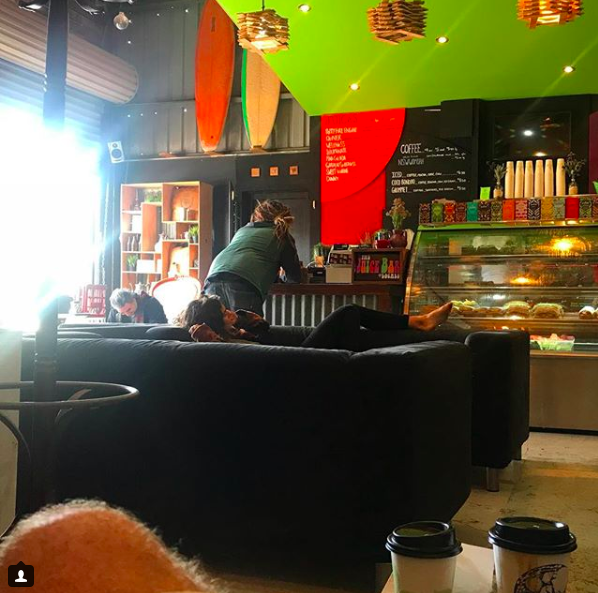 Its Monday morning at 9.00am and I have wandered down to the local business centre where we held our fledgling church gathering for the first time the night before.
I am going there to make sure all is well and we haven't left any unseen mess. I want to make sure relationships are good and we are doing our bit to keep the place looking nice.
I chat with 'P' and all is fine. My friend 'F' who lives at the top of the street is working there in the shared office space.
'Feel like a coffee at Locals?' I ask.
'Always' he responds – Ha -I knew he'd say that… so we wander across the road to a grungy little coffee shop in the light industrial area.
We catch up on the weekend and general life trivia and as we do 'W' walks in – another local surfer and artist. Suddenly an hour and a half flies by as we drink coffee and share stories and laughs and some dreams for our community.
F has hopes for an ethical business network to form and he is feeling inspired. I'm dreaming of a church that will engage deeply with the community and be an essential part of it. W has an art exhibition happening soon and he is going to hire a bus to get some of the Yanchep crew down to it.
'We need a non-drinker for a driver…' he says. 'You don't drink do you Anrdew?…'
Ha… I guess I've got that gig!
At 10.30am it feels like time to call it a day and so the boys leave and I stay here to do some writing, but also to ponder how good it is to live in a community where 3 men can have such a joy filled and inspiring conversation at 9am on a Monday.
I realise its one of those moments of grace and it seems worth sharing with the world.