Well today confirmed all of our suspicions…
Sam is not going to break any world speed records in his lifetime.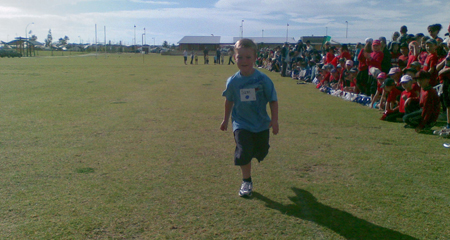 He was in the last heat of the boys 50 m and you can tell by the lack of any other runners in sight where he came in this race!
Ellie (on the left in blue) ran fourth and was pretty pleased.
I am thinking of putting them both up for adoption.