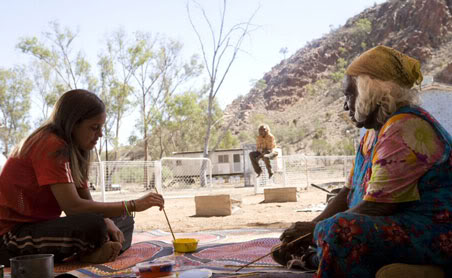 By and large I enjoy movies that tell a real story and that confront us with life as it really is and there's no question Samson and Delilah does that.
Its the story of two aboriginal teenagers living on a community in central Australia who leave and attempt to find their place in Alice Springs. From beginning to end it depicts the tragic, meaningless existence of these young people and the lack of hope they experience.
I don't make any claims to be knowledgeable on what its like to be an aboriginal teenager in the outback, but if this film has any currency then its not a pretty life.
The absence of dialogue combined with the non-stop petrol sniffing of the characters combined to leave you feeling hopeless and wondering where it was all headed… perhaps the point.
While the final scene offered a bit of hope it was still a tragic picture by any standard, but one that is worth watching if only to confront.