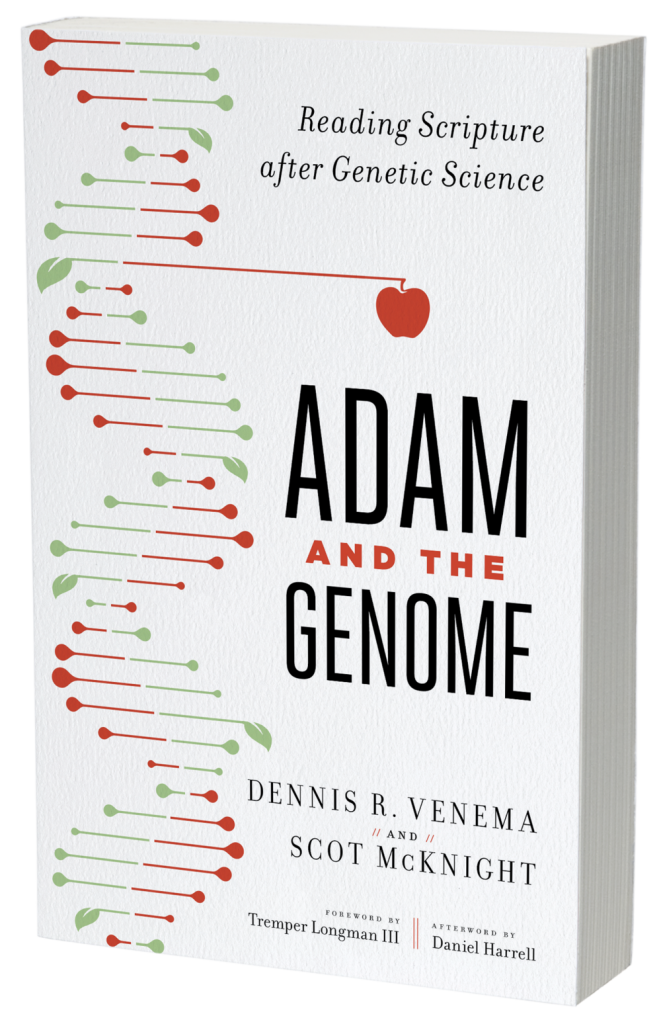 Back in 1996 I ventured off to what was then called Baptist Theological College. I went reluctantly and not expecting to enjoy myself, but thankfully the experience was very different to the perception.
One of my first year units was Intro to Old Testament, a subject I really couldn't give due diligence to because I was also studying New Testament Greek and it was the ultimate time thief. Every other unit got studied at half capacity while I sought to pass Greek and invested all my spare time in rote memorising Greek words and expressions. While I eventually got HDs for Greek I missed out on really digging into the other areas, something I was somewhat bummed about (and the reason I never did study Hebrew and subsequently dropped out of the accreditation process.)
In that first year of OT study I remember beginning to explore some difficult questions around the early chapters of Genesis. I picked up The Biblical Flood by Davis Young, that looked at the biblical flood and began to raise questions from a geological perspective about the legitimacy of a worldwide flood, an ark inhabited by two of every species and the sheer logistics of having predators housed with prey, not to mention the means of dealing with animal excrement.
The author made a very good case for reconsidering and re-reading the Genesis story, and I was intrigued by what that meant and how it would play out. But 'Greek' called (bellowed) and I was forced to abandon real learning to try and get my head around an ancient language I had very little interest in, but without which I couldn't make it to second year.  I doubt I would have been half as resentful towards learning biblical languages if it hadn't impinged so negatively on the learning I really wanted to do. But as it was I ended up shelving many pressing questions to make sure I could enter my next year with Greek behind me.
So when a friend recommended Adam & The Genome recently by Venema and McKnight I felt it may be time to re-open some of those questions. I also have Greg Boyd's 'Warrior God' sitting on the table, but it only arrived this week so I felt it worth finishing the 'Genome' first.
I must admit I am something of a McKnight groupie – if theology lecturers had fan clubs then I would join his as he has a remarkable ability to express in readable English, thoughts and concepts that are often inaccessible to us mere mortals. I also find myself on a very similar theological trajectory to McKnight, who is (to my perception) thoroughly conservative evangelical but willing to think, reconsider and adjust his conclusions if needed.
My short 'Danelle-language' summary of the book is that these two make a case for Darwin's theory of evolution to be the best explanation of human origins and as a result call for a reading of Genesis that does not see Adam (and Eve) as historical, but literary. Venema makes the case from genetics for modern humanity descending from approximately 10000 individuals rather than just two distinct people. If the science is correct – and it does seem to be quite compelling – then we either have to see the biblical story as an aberration in history where God intervened dramatically, or we need to consider how we read it differently.
So Venema writes the first half of the book and explains the science behind all the genome stuff. To be honest I struggled to stay with him at times, but I did pick up the gist of his argument – essentially that Darwin got it right. McKnight then begins to look at how we view Adam and Eve in light of this scientific insight and offers an alternate and (to my mind) fairly convincing reading of Genesis that does not see two literal human beings, but rather two people as part of a story suitable for its time that is a way of giving sense to origins.
I have never had any trouble subscribing to an old earth point of view, but up until reading this I hadn't given serious thought to Darwin's theory as palatable. I could swallow 'intra-species' evolution, but the inter-species form Darwin required for us to get here today was always a bit of a stretch for my mind. Venema suggests it is legit and part of God's creative process. He suggests the sheer weight of scientific evidence leaves us with no option but to let go of our abhorrence towards evolution and begin to accept that God chose to work thru the evolutionary process.
I don't have time to unpack all of McKnight's discussion, but suffice to say that his tracing of understandings of Adam through history, the genre of Genesis and his subsequent conclusions are not easily dismissed either.
It certainly isn't a denial of the miraculous or supernatural as McKnight agrees that we still read the gospels as historical documents. But I am certainly up for revisiting and re-considering the early chapters of Genesis and where they fit in the broader story.
Am I convinced?
It'd be foolish to be convinced on the basis of one author, but it has certainly led me to think more about the subject as it is a much more believable rendering of things than anyone else I have heard to date.
Anyone else read it and can comment?