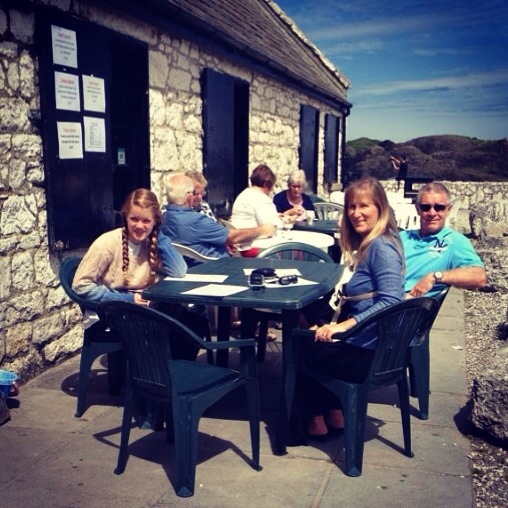 So we have been on the road for about two and a half weeks now., so the trip is halfway over…  The kids are happy about that (nice…) because they are ready to go home but for those of us who go back to the daily grind it ends all too soon.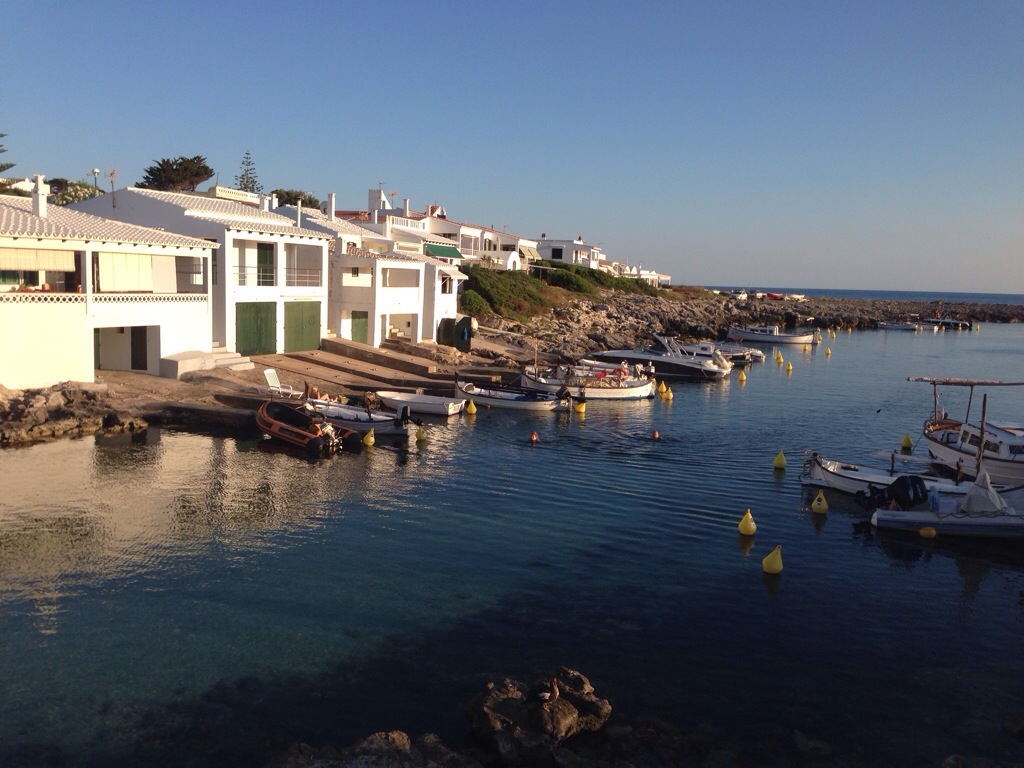 We enjoyed our time in Menorca with old friends.  It's a nice little island in the Mediterranean and a part of Spain. Most people know it's bigger brother Majorca just across the water. Menorca was hot – well 30ish,  but humid so it felt warmer. It was great to see friends again and Ellie really enjoyed seeing Hannah. Occasionally I have these romantic notions of working in the north west but weeks like these remind me that humidity and I are not good company!
We arrived back in Belfast on Sunday and headed up to my cousin's apartment in Portstewart where we stayed until Thursday morning. This was a beautiful home in a magnificent spot with 180degree views over the ocean which was just a short walk away. We didn't know we were able to stay here when we left home so it was an unexpected bonus.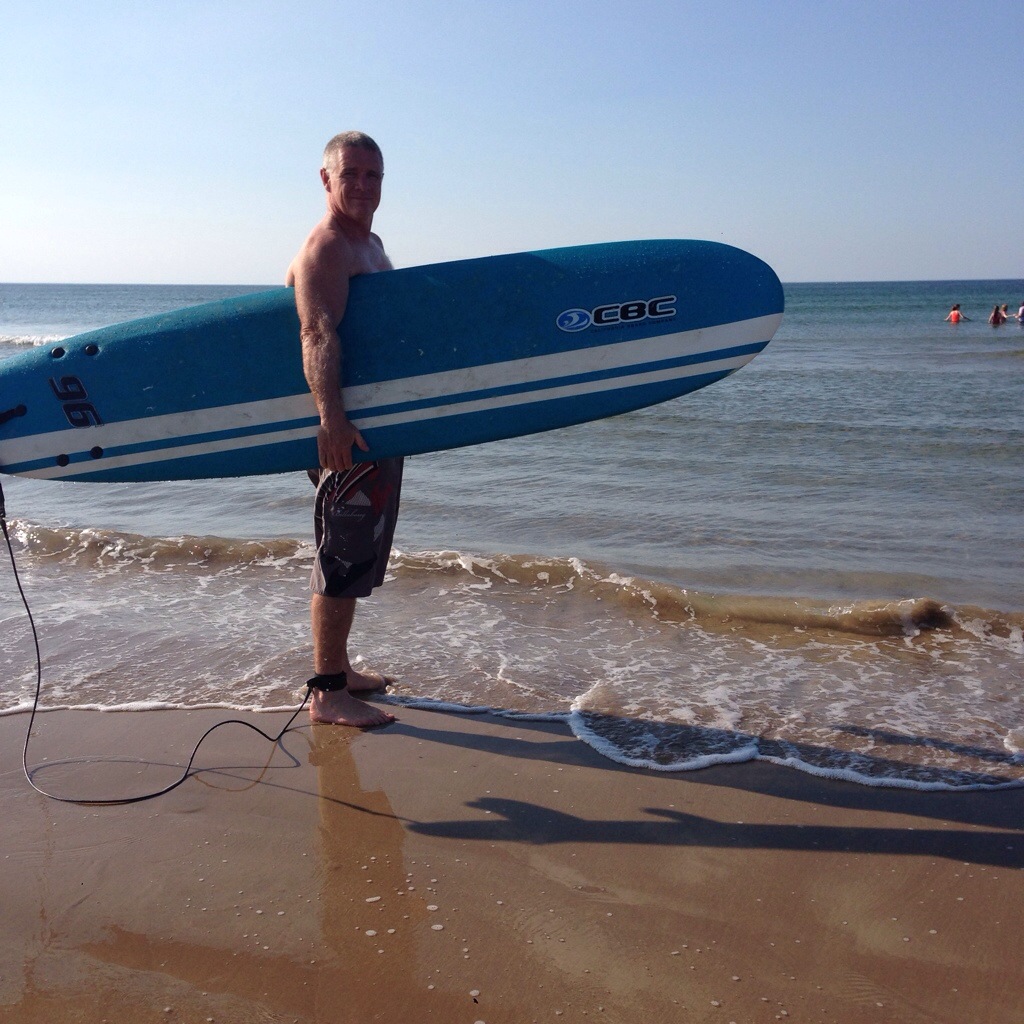 For the few days we were here the weather was actually very warm – mid 20s but again humid so it felt warmer. Sam and I even had a swim in the ocean on one of the warmest days – we took the surfboards down to hit the ripples that were coming thru and got wet. The deal was that you has to get fully submerged in Atlantic water and we didn't bother with wetsuits…
With the sun beating down the Irish were out in their droves and the beach was officially 'closed, meaning that you couldn't drive down and park on it.  With around 2000 cars all up on the beach it was a big day out.  Most weren't swimming but,  just soaking up the beautiful day.
We revisited some childhood memories with a trip to Portrush and some rides on Barry's arcade as well as seeing the Giant's Causeway and the Carrick rope bridge.  Both have been set up as major tourist attractions now and were crawling with visitors. They have been done well but as with so much of this stuff back in Oz it loses its appeal the more it is commercialised.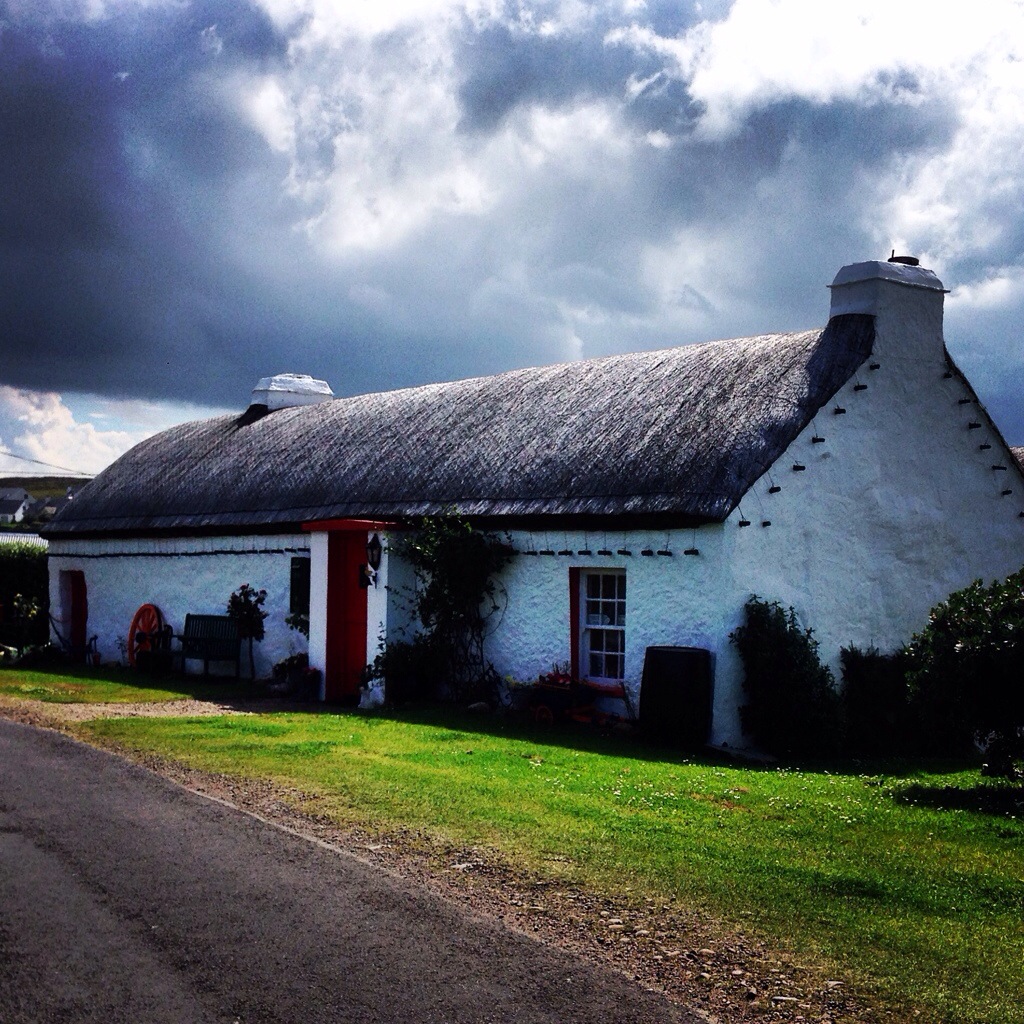 We also headed out to the Inishowen peninsula and enjoyed the remote and wild side of Ireland, visiting Malon head and the 'Famine Village' (well worth it) before the next day tripping into Londonderry / Derry and taking a walk tour of the Bogside. We heard the story of Bloody Sunday from a bloke whose father was killed on the day. That was an interesting hour and would have been better had we not been dripping with sweat from the hot sun!  Irish history is certainly intriguing and what you understand depends on which side you listen to.  I grew up shaped by one worldview so I'm always interested to hear how the nationalists see things.
From Portstewart we rolled on to Donegal and stayed a night in a local B&B. A hard bed and a hot night with no ventilation made for a terrible nights sleep. The Irish are as equipped for hot weather as we are for snow. The lack of air conditioning and fans is not surprising in a country like this but on the days you need them you really do feel it.  We left Donegal and headed for Ballina (pronounced 'Ballinah' we discovered as people looked at us curiously… )
It was on this drive that I was hoping to see some of the famed Irish big waves but the swell was too small and except for Tullan strand it was dead flat everywhere. No drama as we weren't likely to hit the water,  but would have been nice to see.
So we have been staying for two nights at a mate's house in Ballina. He is a missionary with Pioneers and has been here a few years now. Brendan and family are on holidays in the UK so we don't get to catch up which is a shame as we'd love to have heard more about mission in Ireland. Still it's great to have contacts all around the world where you can bunk down and relax.
We have been driving a Toyota Auris, a small car, but at 21ks/l we aren't complaining. Tomorrow we keep traveling down to Connemarra and then on to the Ring of Kerry. We are playing it by ear a bit now as the kids have (politely and kindly) let us know that as much as we enjoy sight seeing they are missing hanging with people their own age and as cool parents as we are (haha) they are missing that interaction. I'm not sure how we fix that but it's an ongoing issue now for us on holidays. In Oz you can bring a friend but this trip is a little trickier.
So we have about 9 days to go before hopping on the plane and heading home – something that strangely doesn't bother me. I'm actually looking forward to home and to going back to work and seeing friends again. That's an odd thing… but glad I'm feeling like that because some years I just want to keep going.
To finish here's a pic of a 10.30 pm sunset from our place in Portstewart . Pretty nice hey? The beauty of the long days is you can get heaps done and early night people like me have been crashing after 11 most nights jus because it feels wrong to sleep in sunlight .