Either that or he's a lucky bastard.
Go to his blog and find out that he won a car thru the Sunday Times.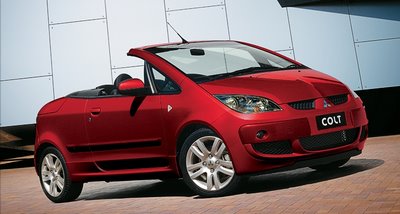 Having heard him ruminate for over a year now about buying a newish car its great to see him not even having to worry. Of course I doubt he and Mrs G & the boys will be driving around in the Mitsubishi Cabriolet Convertible – somehow it just doesn't say 'family car', but hey, once he offloads it then there is plenty of choice out there.
I once won a wheelbarrow.