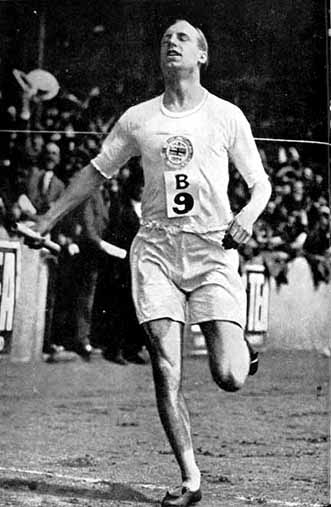 I remember back in 1981 I entered a high school basketball skills competition and after getting thru the school round and the district level went on to the WA final where I came second to a bloke named Eric Watterson. I didn't know who he was because I didn't mix in elite basketball circles, but he later went on to play for the Perth Wildcats for many years. As a result of the second placing I was offered the opportunity to train and play with a local district basketball team who were coached by Henry Daigle, an American who had come to Perth specifically to develop talent. He also coached the Perth Wildcats and was the leading coach in Perth at the time.
I was pretty ecstatic as in 1981 basketball was my great passion and this was going to be my pathway to greatness. Then I discovered that the team trained on a Sunday morning and the decision to participate entered a whole new realm of complexity. The 80's was an era where you could skip church to play sport, but it would still have been frowned upon. I wasn't that worried about the negative response I may have received – I just wanted to make the right decision. And as a young Christian it was a challenging one.
I didn't have the cultural savvy and theological awareness to work thru the issue so it felt like I was stuck with choosing to conform or rebel. Not a great set of options for a 17 year old really…
It was easy to choose conformity, but everything in me raged against it. This was a genuine opportunity to move into a whole new sphere of competition and this was 'my moment'. I tussled with the decision, but don't remember talking with anyone about it. I'm not sure if I had people in my life who would have enabled me to really think about it rather than just giving me the party line.
Then one Saturday evening while in the throes of my decision I went to the movies and watched Chariots of Fire, a movie I knew little about, but that left a mark like no other. For a kid trying to make a decision about what to do with Sunday sport it was like God had jumped into my world and given me a hero to champion the cause of faithfulness and self denial in the face of great temptation. When Liddell made his decision not to run in the heats of the 100m at the Paris Olympics just because they were on a Sunday I felt my question had been answered directly.
That night the decision was made not to accept the offer to join the Perry Lakes Hawks team (or whoever they were then) and to simply keep on playing church league basketball and going to church on Sunday. I remember feeling both peace and disappointment at the outcome. The boat I wanted to be on had sailed and I wasn't on it… and I never would be. But I had put a stake in the ground in relation to faith and that was significant.
It was the right decision. But it was my decision made in that context at that point in my life. It was one of the first critical 'discipleship' calls I had to make as my faith matured and I still believe it was the right call.
That said I don't know if I'd make the same call today, or if I'd insist on it for my kids. The line in the movie that carried great weight at that time was 'He who honours me I will honour', a verse from 1 Samuel that spoke to Liddell's conscience decision to withdraw from the 100m. However in recent years as I have watched the movie the line that has impacted me is from the conversation between Liddell and his sister Jenny who is trying to convince him to give up running and become a missionary in China. In that encounter we hear him say:
"Jenny, God made me for a purpose, but he also made me fast, and when I run I feel his pleasure."
(I have written more about that in this post.)
If you know Liddell's story then you'd be aware that he ran for a time, used his running as a platform for the gospel and then went on to be a missionary in China. He kept his bearings in Christ and managed to navigate the challenge of success, achievement and faith.
In our 21st C church context where many are facing the challenge of how to raise kids in an increasingly secular culture the question of Sunday sport is more complicated than it may once have been. We recently had lunch with some good friends who are in the throes of trying to work this one out and the questions being grappled with are complex. There is no 'correct' 'one size fits all' solution to the question.
Perhaps it is as simple as stating that the gathering of the church community always takes precedence over whatever personal enjoyment I want to have? (Did your heckles go up as you read that statement? If so why?…)
And some parents will make that call. Some will make it and their kids may learn to hate church because it is then seen as the obstacle to their sporting enjoyment. We genuinely don't want that as an outcome because that bad taste can linger for a long time.
But to 'compromise' and allow for no church in footy season or no church when surf club is on, does that communicate a message about priorities? I framed that as a question, but it should have been a statement. I think it does. Kids tend to think in black and white and the nuances of this post may be lost on them. It could simply say to them that 'we value surf club more than church' (and that may be true…) and that message will be embedded over a number of years too into the child's psyche. So when they are adults the church community will be a choice they make if there is nothing else on.
With our friends we discussed briefly the idea of having an afternoon gathering to accomodate those with kids' sport on Sunday morning, but it was quickly dismissed as 'please don't organise the church around us'. True. It would be doing that… Perhaps if it was all pervasive we may consider this, as I know of at least one church in Perth who have consciously made this choice. But that then makes Sunday a very busy day for everyone with sport in the morning and church in the afternoon… farewell to any rest that may have been possible. And how many would actually turn up?
I know some folks will let their child play sport on a Sunday morning so long as they attend a church service somewhere later in the day, but I think that is missing the point again. I don't want my kids to lob in with someone other than their own church community just to tick a box. Church then becomes a religious observance rather than the gathering of God's people.
Perhaps one of the emerging issues in this current context is that of 'child worship', where the needs and wants of our children are placed front and central to our lives. This is also known as idolatry – but its acceptable idolatry and for that reason becomes a blind spot for many. As a result some parents become unwilling to say 'no' to a child's wants and this then becomes the shaping motif for the family's life.
Some may argue that Sunday sport is a mission opportunity… and maybe it is… but I honestly haven't come across too many who have taken this approach. My hunch is that rationale gets used to defend a sometimes awkward decision. I'd rather people just articulate the challenge of the situation than hide behind a convenient excuse.
So what is my answer?…
Is it 'he who honours me I will honour' or 'when I run I feel his pleasure'? If it were simple then you wouldn't have read this far.
Currently I don't have kids wanting to play Sunday sport, but if I did I think it would involve a lot of conversations around the place of the Christian community in our lives as well as helping them work thru processes of discernment to listen to God themselves, however my kids are teenagers and fairly capable of reasonable thought. I imagine that while there was an open and frequent conversation around the challenges of discipleship in this culture I would be willing to negotiate on the outcome. I will always lean heavily in the direction of choosing Christian community (note: not the Sunday event) over and above other pursuits, partly as a theological conviction but also because it has been part of my heritage and shaping, so I see the world that way.
If your kids are small and not at a point where they should be given decision making responsibility then it comes back to you and what you want to communicate to them. On one hand the church as a 'binding restricting force' may leave a negative mark while on the other a simple 'surf club is more important than church' statement will leave a different mark.
I'd love to hear the reflections and thinking of those who are also grappling with this question because I don't think it is one that presents with easy answers, so if you are willing to offer your thoughts and insights then please do so in the comments. As a parent my greatest hope is that my kids will own their faith and live lives of strong discipleship and my concern is to provide the soil into which their roots can go down deep and I'm sure that is yours too so perhaps the thoughts of others on the same journey may help you – or your thoughts may help them.
And no – its not 'the final word' as the title suggests, but it does make for a more provocative lead in!