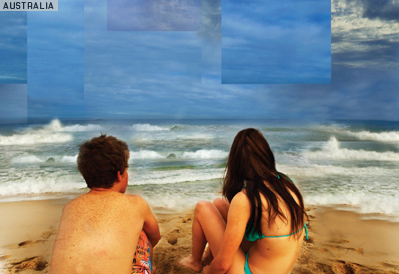 As much as I am an optimist by nature occasionally I wonder if there is a latent pessimist, or at very least a firm realist…
I rarely get excited by a movie or novel that is pure fantasy, but give me something that is gritty and frighteningly honest and I am strangely at peace. Maybe it feels so much more authentic…
Yesterday Danelle and I went to the 11.00am session of The Turning at the Playhouse Theatre in Perth. It was one of those wonderfully mesmerising experiences where 3 1/2 hours flies past in a flash and you feel like you have genuinely entered another world (along with a whole bunch of seniors on their day out!)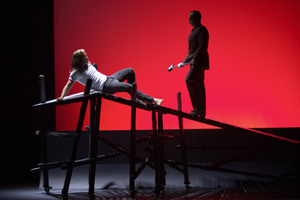 The Turning is one of my all time favourite 'novels', although in truth, it is actually more a collection of stories, loosely hung together. When I saw that it had been turned into a play I was rapt. I love theatre, and it was the quickest $90.00 I have ever spent to buy two tickets to the show.
The adaption for theatre was excellent. The show was a combination of film and acting, with the film usually setting the backdrop for the scene that was taking place and focussing on the natural landscape. In very Winton style it began with the sea, (as one of the characters emptied her dead daughter's ashes into the ocean) and ended with the sea as Vic surmised 'maybe be are all part of the sea'. Make of it what you will…
In between acts the words of Ash Wednesday by TS Eliot were displayed on a screen:
And pray to God to have mercy upon us
And pray that I may forget
These matters that with myself I too much discuss
Too much explain
Because I do not hope to turn again
The story itself follows the life of Vic Lang, the copper's son in the little town of Angelus – somewhere in the deep south of Western Oz… somewhere where there is a whaling station… Ok so its a very thin disguise for Albany…
The broad theme of the story is about the brokenness we all live with and the brokenness of Australia as a nation – because we refuse to face our history and deal with it. Throughout the play we see characters confronted by their own failings, but in almost every case refusing to face.
There is Bob Lang the honest cop who turns to alcohol because he is struggling to survive in a corrupt police force. He leaves Angelus for Kalgoorlie where he lives as a hermit and actually gets off the grog. He is gone 27 years before returning to see his estranged wife just before she dies of cancer. In his regret & grief he goes back to Kalgoorlie and throws himself down a mine shaft.
There is Ernie Lang, the pig farmer, a wonderful redneck character, somewhat caricatured who is a compulsive philanderer and never seems to be able to make sense of life.
And then there is Vic Lang, a somewhat reclusive young boy who grows to be a man but is perpetually hamstrung by his bad relationship with his dad and the things he 'knows'. The pain Vic feels is very powerful and his solution is to be a compulsive 'rescuer' of those in need, taking on one legal job after another in a bid to help the world. At the same time he decimates his marriage and repeats the behaviour of his father.
Add to them Boner McPharlin the small time drug dealer framed by the cops whose life becomes a torment, Jackie his girlfriend who finally finds peace when she admits she is gay and the array of other very messy people and you have a world that is all too real.
'Was it a caricature of life?' I found myself asking. But I don't think so. It was an all too accurate portrayal of what happens when we as broken people don't pursue healing or when we choose to soothe ourselves with other means.
The 'turning' was at the end of the play when Vic (whose body is in torment from shingles and neuralgia – a result of his emotional angst) finally breaks down and admits his own struggle. He seems to start a healing journey just by admitting he is broken. To be fair there are many 'turnings' throughout the play as people come to grips with their lives to different extents.
My only criticism was that the ending was a bit sugary for my liking given the rawness of the rest of the story. Perhaps it was just the start of a 'new chapter' in Vic's life, but it was just a bit too sweet to believe.
A real strength of the play was the way it kept the language used by Winton in his prose. He has a way of saying things that few can emulate. Beautiful, powerful language.
If you're going along then I'd love to hear your thoughts!
I should warn my more sensitive readers that there are plenty of naughty words and sex scenes throughout the play. It is both a comedy and a tragedy but I reckon I'd give it 9/10 for capturing the essence of the book.