I got a phone call yesterday from a friend who is on our weekly prayer list asking if I'd consider a slightly odd request. I laughed.
"Of course!" (I'm always up for an adventure)
"Do you know where Meekatharra is?" he asked.
"Yep"
"8 hours north east from Perth in the absolute middle of nowhere?" (Obviously not convinced that I did!)
"Yep"
"Well… I got a call yesterday from some Vietnam Vets who do an annual remembrance service for the battle at Long Tan. They were asking if I could go up and do the dawn service on the Saturday morning for them, but I can't do it. They asked if I knew anyone who was spiritual, but not too religious who could come and take the service. I thought of you. They'd fly you up and back and put you up at a motel. There's no money in it, and you'd have to fly in Friday and couldn't go home until Monday because there are no flights out… What do you think?"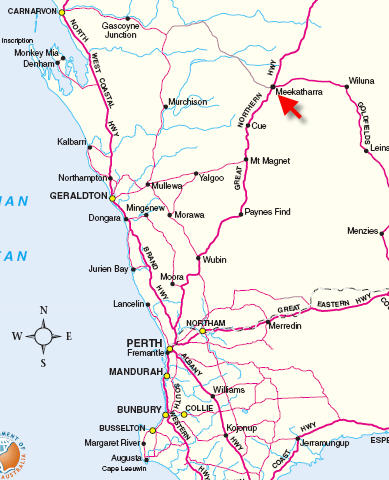 "Long who? I'm afraid my knowledge of the whole Vietnam deal is rather dodgy." It wasn't the world's most attractive offer and my diary already showed a weekend commitment, so I wasn't feeling overly inspired.
I told him I'd think it over and then googled Long Tan… but was not much wiser. I also contemplated the whole war issue and then filed it in the too hard basket.
However I woke up this morning feeling I should do it – that if nothing else it'd be a wild adventure to go to an outback town and spend the whole weekend with some Vietnam Vets, listen to some of their stories, see a very different side of life and maybe even do some good and bring some hope to the blokes.
So I rang and said 'yes'.
I have no idea exactly what I've got myself into… but isn't that half the fun sometimes! I think my mate knew I am a sucker for a blokey kind of adventure…