Tomorrow I head off to Tasmania for 4 days.
Usually I just drive to airport and leave the car in long term parking for the period and then drive home. We live 100km from the airport so getting Danelle to drop me off is not a great option. By the time you go there and back twice its at least $50.00 worth of fuel and parking is only $17.00/day.
Tomorrow Danelle is off to her sister's place and can actually drop me off… but getting home on Sunday is another proposition altogether.
A taxi to where I live is about $90.00. I could get a taxi to the city then a train and a bus… It'd take me 3 hours to get home… After a flight from Hobart via Melbourne I won't be up for another 3 hours of farting around.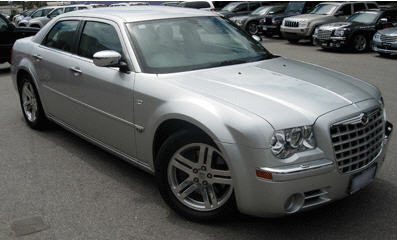 Or… the option I have chosen is to go with a local Brighton company called Beachside Luxury Vehicle Charter. For $75.00 they drive down, meet me at the airport and then drive me to my door with drinks included…
Its the same cost as long term parking but I don't have to drive.
It feels quite weird to go home in a 'luxury vehicle charter' alone, but the numbers add up!