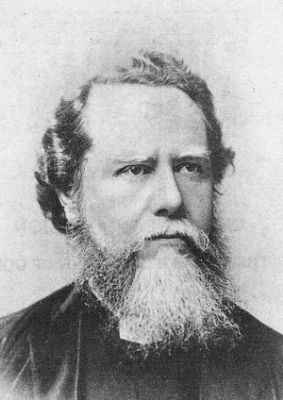 If you go back only a couple of hundred years in time to be a missionary was a huge undertaking.
For most it meant going overseas to 'non-Christian' countries and for many it meant probably not returning.
There was great cost involved in missionary service and if you read the autobiographies of those from that era you feel a whole different mindset in operation. Many who went to foreign shores gave up the opportunity for marriage, or put their kids in boarding schools. They got sick and often died in their attempts to share the gospel. It was enormously costly work.
Yet read their stories and it seems they saw their struggles as a joy rather than a burden. Strange…
As I was reading Hudson Taylor's biography and journals I genuinely wanted to say 'Come on buddy – snap out of it!' The way he took joy in his suffering read as completely foreign to me – almost dishonest. Similar with the journals of Jim Elliot and others from the 19th and 20th centuries. They wrote in a way that seemed to suggest their own wants and desires didn't matter.
Ridiculous fanatics.
Thankfully we have come to grips with the fact that we need to be fulfilled in whatever we do and that the gospel ought to actually serve my own sense of achieving my destiny rather than getting in the way of it. Those old missionaries were well over the top and the level of irresponsibility and lack of wisdom they showed was appalling. Today we are much more concerned for ourselves, our families and our futures than they were.
Very sensible…
However as I have been preaching on Mark 15 last week and this week, and reflecting on the life of Jesus in an .acom Christology class I was facilitating, I couldn't help wondering if maybe we need a bit of that old missionary spirit rekindled? But you knew I was going to say that didn't you?…
In ch 15 Mark presents to us a 'king' – 6 times Mark tells us Jesus is the 'king of the Jews' – but a king who rules in a very different way over a very different kingdom. He allows himself to die for others when he could have summoned angels to his rescue. He suffers abuse, ridicule and abandonment when he didn't have to. This king calls his followers to deny themselves and take up their
cross to follow him. He seems more in synch with those old missionaries than with most of us today.
I tend to think we have replaced the cross with the couch and the life of discipleship with what Bonhoeffer called the 'happy religious life'. Even those of us who would hope to live differently are still trapped in a culture that has formed us and shaped us to look after our own needs first and to trust ourselves rather than God. We hope to live differently, but not so it impinges on our comfort.
It was Kierkegaard who said 'It is much easier to be an admirer of Jesus than a follower'.
Whatever we think of the lives of those of those old missionaries and the sometimes bizarre choices they made, there was no question who was calling the shots in their lives. I fear for the generation to follow us, that they will know nothing of a gospel of sacrifice and self denial. If nothing changes in the contemporary Christian psyche then we are in deep trouble.
At least there is a vague memory still there in some of us that all is not as it should be, even if we struggle to reclaim the ground.
Its why we need our prophets – to keep calling us back to the world as God intends and to the life of discipleship as Jesus described it. We need the idealists who won't settle for a pragmatic 'oh well this is how it is', because in their absence we seem to create a world that more closely resembles contemporary western culture with a religious flavour than the kingdom of God.