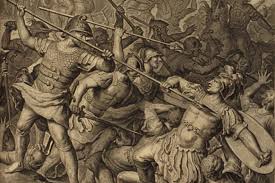 ​
I still have a rather disturbing memory of a friend coming for dinner around 10 years ago and having a conversation around issues of faith. She picked up my 'book of fairy tales' as she sometimes called it and asked me how I could believe this nonsense.
'What do you mean?' I asked.
She opened it totally randomly and read the first words she came across which just happened to be Exodus 32:27 when Moses has just returned to the Hebrew people after they erected the golden calf.
It said this:
"Then he said to them, "This is what the LORD, the God of Israel, says: 'Each man strap a sword to his side. Go back and forth through the camp from one end to the other, each killing his brother and friend and neighbour.' "
And she asked 'what the hell is that all about?'
Fair question?…
I don't remember my exact answer but I imagine it would have had something to do with God's holiness and people's sin – fairly standard fare. But I would have much preferred she opened to John 3 or a more accommodating passage of scripture.
I'm about a third of the way thru Greg Boyd's 'Crucifixion of the Warrior God' where he attempts to provide coherent answers to the horror passages of the Old Testament. I'm reading it slowly and trying to digest it (often I skim and get the gist) and I have to agree with Boyd that we have often been guilty of putting our 'best spin' on the difficult issues of violence and that we need a better way of dealing with this stuff.
At the end of the day I may read 1400 pages and disagree, but either way I'd like to open the subject up and give it a shake as I haven't found a response that I can sit well with. I wrote about this here and I will continue it until I finish the book.
So I began…
I haven't driven across the Nullarbor for a few years now, but the first 300 pages of Boyd's book gave me that feeling. It's a long and at times very repetitive trek through difficult terrain, with some great highlights along the way, but for the most part it's just a place of endurance. You rarely drive across the country just for the fun of it.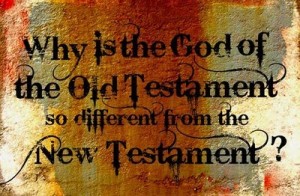 Essentially Boyd is attempting to reconcile the issue of violence in the OT with the non-violent Jesus of the NT.
He begins with an introduction that serves as a roadmap to the journey ahead. Just reading this I felt weary, but I've signed up for the trip so I kept moving. His opening chapter, titled the faith of Jacob is about the importance of struggling with the tensions he is about to develop. This is an excellent intro and presents the reader with some of the key challenges for the road ahead. Issues like how we view God, how we read scripture and the link between 'violent gods' and violent devotees. A good kickstart.
He then devotes a chapter to explaining the idea of a christocentric hermeneutic but concludes by saying that focusing on Christ alone is 'too ambiguous to be of value in interpreting the divine violence in the OT', giving an overview of the direction he will head – towards what he calls a 'cruciform hermeneutic'.
He then spends the next 200 pages showing how that cruciform hermeneutic (viewing the Bible thru the lens of Christ crucified) is present both in scripture and history. This part of the trip felt very dry… you could certainly call it 'thorough', but at times it veered into repetitive tedium.
He hammered the 'cruciform hermeneutic' and he did make a good case for it, as well as spending a fair slab of time arguing against his critics. I have certainly been challenged to look for this focus each time I read but I'm yet to appreciate how he makes it work in the violence narratives. He views this hermeneutical framing as critical for any further work hence the time spent on it.
From here it is on to a chapter entitled 'The Dark Side of the Bible' where he scans the Old Testament material for all kinds of divine violence. By the end of that chapter you are rather overwhelmed with the vast amount of problematic material.
He breaks it into 5 categories:
Divinely sanctioned violence eg promised land entry
Prescribed violence in the law – eg kids being put to death for being stubborn, lazy, drunk
Divinely Caused Violence, eg flood and destroying angels.
Violence in the Psalms, like Psalm 139:19, 21-23
Violence in Biblical Stories, like the Levite and his concubine in Judges 19–21.
There is no shortage of material to deal with and I was quite stunned by how assaulted I felt having read the chapter. Most of this stuff I had come across over the years but in isolation. When you are confronted with it all together it really does make you take a breath. But I found this chapter helpful for simply laying out the weight of material that needs a response.
From here he moves to the solutions he rejects and this is the section I am in at present. He begins with the 'dismissal' solution, beginning with Marcion and moving on to more contemporary voices albeit to a lesser degree. Boyd states that he is committed to the inspiration and authority of the Bible (as well as what he calls 'infallibility' – as opposed to inerrancy) so obviously simply 'ripping those pages out' is not a valid solution.
He takes what I would consider a conservative view of scripture, but not so conservative that he can't recognise genre, nuance and literary license. He argues that authority remains intact even if we conclude that certain 'historical narratives' fail to align with actual history. (eg Jericho entry)
He also states:
'I believe every utterance of scripture should be taken literally; not in a shallow sense but in a deep sense. That is, it should be accepted as literal within the world of the biblical narrative, considered as God's word which has an altogether deeper significance than taking something literally in that it corresponds to some scholar's reconstruction of what actually happened.'
Make sense?
To be more specific he says:
'The divine authority of a narrative is thus not diminished even if someone were to consider it proven that a particular narrative reflects no actual history.'
You might need to read the chapter to get the whole breadth of his argument here. He does go on to make the point that he considers himself a 'maximalist' in simply believing that most scripture does line up historically, so I'm curious as to why he needed to make the point so strongly. That said I think I would line up pretty closely with his views.
So I am now up to Chapter 9 'The Synthesis Solution' and once I've read another 400 pages I will offer another update.
As a personal reflection I appreciate that its all too easy to read the Old testament with no prior knowledge of context and get tripped up in that, but if it takes 1400 pages of pretty serious reading to make sense of this stuff then what hope is there for the average church-goer who doesn't have the time or energy to dive in this deep?
In other news I am cooking sausages for dinner tonight…