Last weekend my friend 'J' took his 14 year old son out for a weekend of 'initiation into manhood'. He had him sleep out in the bush alone on Friday night and then spent Saturday and Sunday with him as he drove him to spend time with different men around the city.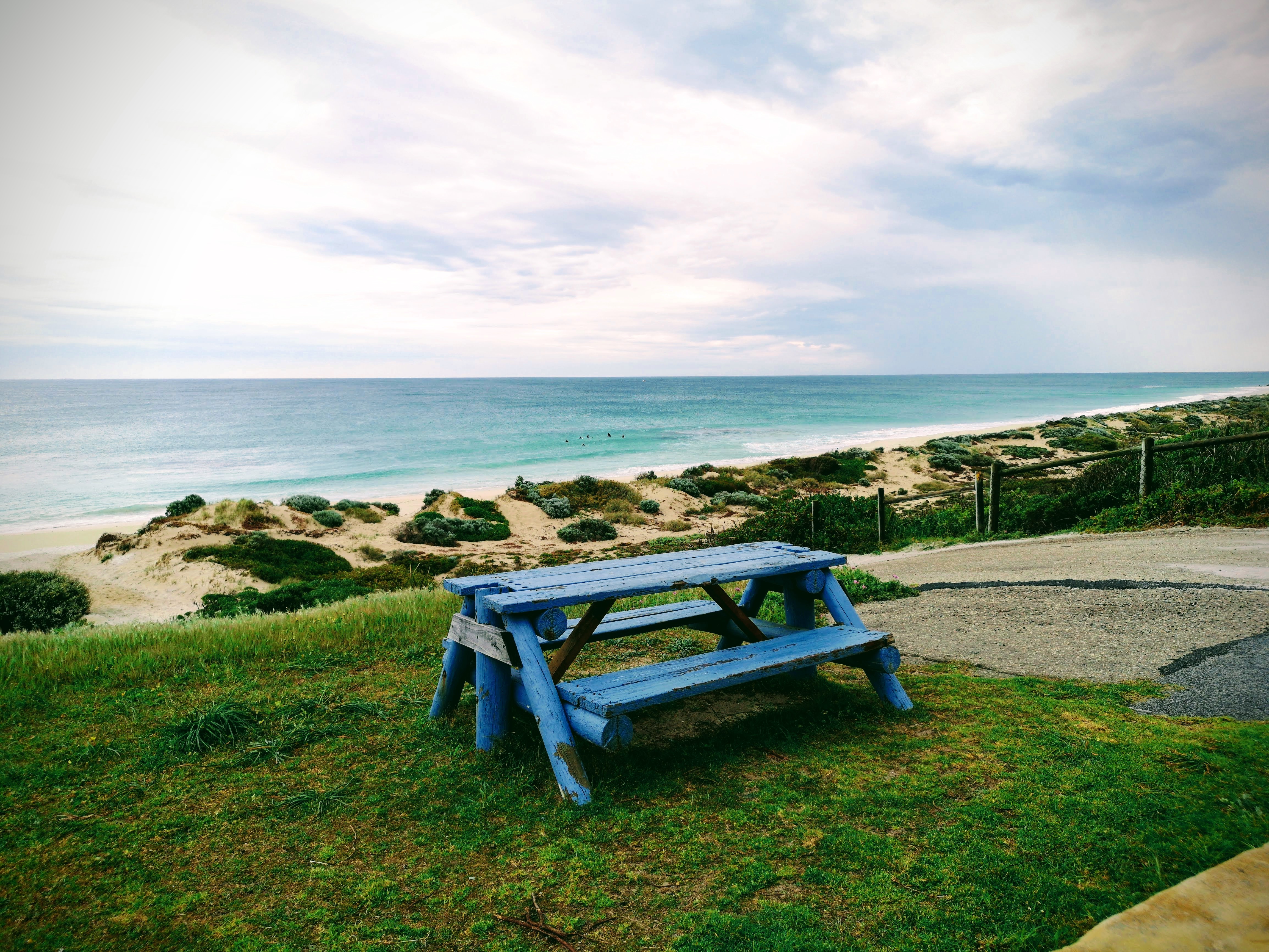 I was one of those who had the privilege of spending time with his son. The brief was simple – impart some wisdom – share some learning. Nothing concrete or specific, but just whatever you feel is going to be helpful.
To be honest I was drawing some blanks as I don't know his son that well. But I finished up with a rough plan.
We would go to the 'blue table', a spot at my local beach where I often go to pray, think or just chill and I'd give him a couple of things to ponder. I chose the blue table because I reckon we all need a space where we go to enter a different headspace. In Lesmurdie days I had the 'Lion's Lookout' on Welshpool Rd, in Butler days I would take the 4WD down the undeveloped bush tracks to the beach and up here in Yanchep its become the blue table.  I encouraged him to find his own 'blue table' where he could go to pray, chill and connect with God.
So we went there and I gave him two things to do. The first involved figuring out the 'big rocks' in his life and drawing a picture to show how these were connected. He got that idea pretty quickly and then we moved on to discuss the 'end game' – how he wanted his life to look when he was my age. I figure mid 50's is time time when you have probably made the best of your life so I was wondering how he would frame his life up.
The big rocks stuff was a pretty stock conversation, but then I left him to consider how he wanted his life to look in his 50's. Stop for a moment and consider what you would write in response to this. And then ponder what you'd imagine a 14 year old boy might say.
I imagined we would be chatting about career, family, faith and achievements. 
Not so.
I gave him as long as he needed to sketch out what he wanted his life to look in his 50's and after 5 minutes he called out 'ok finished'.
I came back and he had written just 5 words.
Generosity
Kindness
Selflessness
Helpfulness
Wisdom
Wow!… I didn't anticipate this response at all. I hadn't considered that someone might frame life this way. He had told me the kind of person he wanted to be rather than what he wanted to have done or accomplished. 
Honestly – I was inspired! Rather than listing the Ferrari, big house and hot wife, he went for character qualities. I dunno if he understood just how significant his response was, but if he becomes this kind of person in his 50's then he will have lived life well.
So we went on to chat about how you become generous, kind, selfless and wise – the practices and disciplines you build into your life now to ensure it reaches this destination in 40 years time.
Couldn't the world do with more generous, kind, selfless, wise men and a few less Ferrari chasing types?
Go well Z!