From the hills we moved to Butler in 2003 and suddenly we were within 3kms of the coast yet again. Surfing began to happen with greater frequency and knowing the 'Alkimos' was directly offshore I felt it was time to buy a boat (as you do…) in order to get to some of those less crowded waves…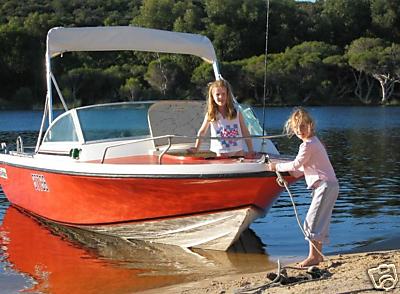 I began with the 'Queen Mary' – a tiny 12 ft fibreglass dinghy that lasted 6 months, moved to a 15ft half cab with a dodgy hull that almost sank but was sold on eBay as scrap, and ended up with a sensational 17ft runabout (see pic)  that gave us lots of good times. The Alkimos (name of an old shipwreck with a reef nearby) was- 2kms off the beach – and we did have some great waves in those years (along with many 'near miss' boat stories…)
In that time I also had a go at fishing, snorkelling and scuba, but none of them grabbed my heart like surfing did. By this point in life though I was becoming aware it wasn't just surfing that I was into – it was the ocean. There was something magnetic about the sea that I just couldn't escape.
I dunno where you meet God, but I have realised that he seems to show up pretty regularly at the beach. I think he likes it too.  In my early years the beach was a place I went to surf – and if there were no waves I would come home. In my 30's and 40's the beach was taking on a new significance and I would often just go there and sit… and hang out… a spiritual place.
We lived near Quinns Beach where there were no waves of any significance but I still found myself often at the beach enjoying something I couldn't articulate. I knew that when I got stressed or tetchy I just needed to go and 'get wet' and the world would look different.
It was generally the Alkimos or the odd trip to the Spot where we got waves during this period. I loved the trips to Alkimos, but it was a fickle wave and too much wind could really screw the whole thing up. That and it being a half day event to launch a boat, surf and then clean up took the shine off it a bit. The Spot was busy and it was difficult to find an uncrowded wave so I never really took to it. In the end as life got busier, the boat got used less and less and inevitably cost more and more, so it was sold and replaced with a camper trailer that would be our home for 6 months as we travelled Oz.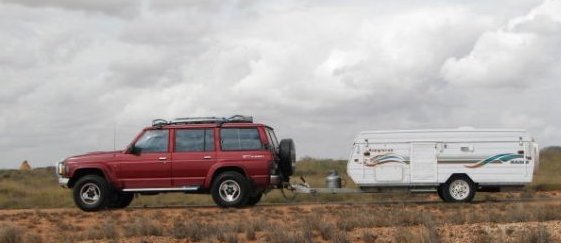 Heading North
I reckon its every surfer's dream – to hitch up a caravan and go surfing around the country for an extended time. We had just paid off the mortgage and were debt free with some money in the bank, so this was the opportune time to do a trip of this nature. In April 2009 we hit the road with a Jayco camper-trailer in tow and a 7ft mini mal strapped to the roof. While it wasn't a surf holiday, I will confess that the old GQ Patrol did seem to have an inner urge to travel down any dirt track that looked like it could spawn good waves. We took off North and scored a few waves in Exmouth, even a few in Broome, before a long drive thru the NT and far north Queensland saw us not surfing until we arrived in the Gold Coast.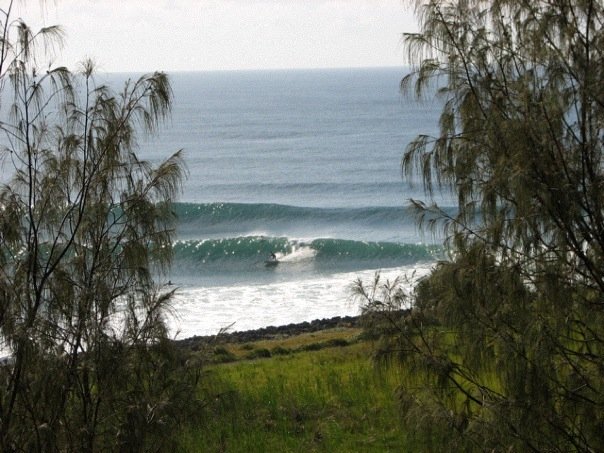 Lennox Head

Pambula – and no one else in sight
From there on we found waves all down the NSW coast, often empty or uncrowded and generally pretty good. My faves were Lennox Head and Pambula beach, but the whole NSW coastline is beautiful and we could have spent 6 months just in this section of Australia. By the time we got to Victoria we only had 4 weeks left so there wasn't time to hang around and wait for the Torquay area to fire up. We had to keep moving.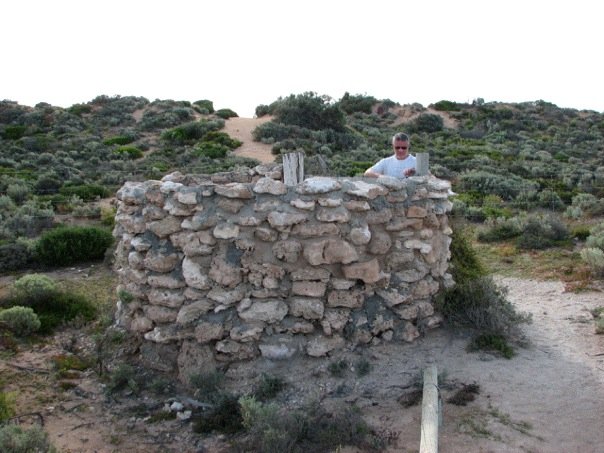 The Toilets at Cactus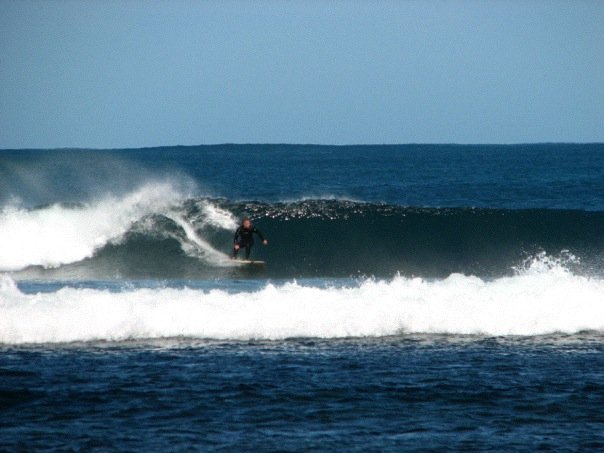 Cactus Waves
Fortunately we had the good sense to stop at Cactus, an iconic Aussie desert wave and we spent a couple of nights there. I'm glad to say I got to surf it, as it really is a million miles from anywhere and a pretty special wave. We spent one whole day in the rest of South Australia… and then sprinted for home, slowed only by spending our final week in the Busso area and getting home in October and back to reality. It was a different reality to the one we left as during that time away we had suffered a $250K loss and were now well in debt, but that's another story.
For the next two years I basically worked my arse off to try and get rid of debt. Danelle took up homeschooling and our life hit a new rhythm. We lasted another couple of years in Butler before seeing a house in Yanchep we loved the look of. It was just 300m from the beach and kinda 'Cloudstreety', a ramshackle, quirky beach house made of timber and stone and we had fallen in love with it. In June 2011 we made the best move of our lives.