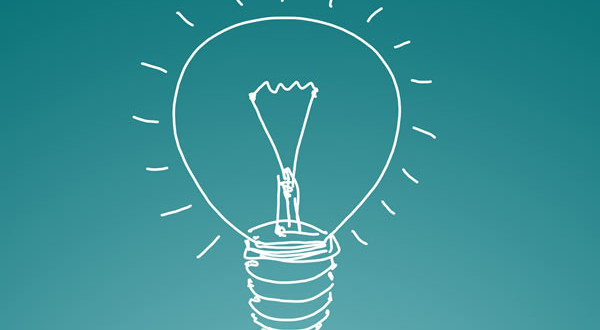 As we have been working our way through the book of 1 Corinthians I found myself intrigued by that little phrase in Ch 2 'but we have the mind of Christ'…
What's that mean and how does that shape us?
We dug into this a bit at QBC last week. This phrase is set in a chapter where Paul contrasts 'worldly wisdom' and 'spiritual wisdom', suggesting that we can view the world from two very different angles and that will obviously shape how we live.
So we began to talk about worldviews and the consequent journey to (or from) Christlikeness. My suggestion was that while we may think we work from a Christian worldview occasionally tainted by the world, it is more commonly the case that we work from a western worldview which only becomes 'Christian' if we intentionally challenge and dismantle 'common wisdom'. We are primarily discipled by our culture and unless we are able to first recognise then and then challenge it we will always struggle to live lives that are aligned with Jesus.
We're not that unlike ole mate Tony Abbott in that we say we subscribe to the Bible as our authority, but only when it suits our lifestyle. When the biblical worldview clashes with what we want to do we can give it the shove and do what we want anyway.
So – how do we live more Christlike lives? How do we intentionally work at shifting our worldview from secular western to biblical (albeit a 'western' expression)?
Last Sunday I offered 3 keys to that move. They aren't intended to be exhaustive by any means, but more 'simple and memorable'. As we embrace them we move towards Christ and the life he offers and as we choose not to practice these things we also move away from Christlikeness and back to pragmatic self serving.
So my suggestions for living more Christlike lives and shaping a more biblical worldview begins with:
1.Recognising our source of authority – realising that when we bow the knee to Jesus and call him Lord we are then allowing him to call the shots in our lives.
We can so easily become our own source of authority and in that we make what Paul would call 'worldly wise' decisions. Paul says if the world 'got' the type of wisdom we are speaking of then they wouldn't have crucified Jesus, but when pragmatic self interest is at the root of our decision making then we end up doing what is expedient and self serving.
We'd probably wack him on a cross too because that works for us and makes our life easier. So the first step is acknowledging that there is such a thing as Godly/spiritual wisdom – that's it found in the pages of the 'book' and that this is where our source of authority is derived from.
Take that block out of place and the rest doesn't matter. Seriously – get authority wrong and nothing else is worth considering.
2. We become like Christ in Community – and when we are out of community we struggle. We are not intended to live the life of faith alone and our hope of becoming like Jesus only gains traction as we do it with other people. As Paul finishes this chapter he says 'But we have the mind of Christ'.
And there are two ways to read that statement. You can read it like this – 'we' have the mind of Christ – every single one of us – we have the ability as individuals to discern what the spirit says to us – and there is truth in that.
Obviously we do that…
But I'd suggest there is more truth and stronger truth in saying 'WE have the mind of Christ' we – us – together – will discern the voice of the spirit and we will do that better together than me on my own.
If we believe what the Bible says about the heart being deceptively wicked and deceitful above all things then we know that we can fool ourselves into 'hearing God' approve of all sorts of things that we would like him to sign off on.
But try doing that around some people who really want to follow Jesus together and see what happens. This week I had a serious conflict with a tradesman who owes me money and today sent me 18 abusive texts. Internally I feel like going round there with a baseball bat… but if I put that as a serious suggestion to my close circle of friends in church they would probably help me return to my roots and consider a more Jesus like response…
When we follow Jesus together we offer our lives up for challenge and for response. We should expect push back at times. We don't make fait accompli statements about what we will do contrary to what the scriptures teach and expect not to be challenged.
But if we are out of community then we put ourselves in a space where we have little by way of accountability and challenge.
We have the mind of Christ together.
3. Practicing Christian living – as we live more like Christ our worldview gets changed. As we accept a greater authority than ourselves and as we live in community we begin to behave differently. And as we actually do the stuff Jesus speaks of our worldview changes again.
Today as the abusive texts rolled in, I didn't respond. (I thought of many clever things to say…) Part of that is because over the years I have learnt and practiced a more peaceful response to conflict. There was a day when I would have been 'punching back', but I guess a lot of practice over a long time has had an effect.
Its been said that 'we are what we habitually do', that our most regular practices give shape to our lives. That's both encouraging and worrying… It means we can reshape our lives as we engage in the practice of new habits and as we choose to leave our old ways behind.
But it begins with a different vision of the world – a different sense of what is really going on and what matters.
I'm concerned that we see Christians getting 'better' at actually being the kind of people we claim to be, not in a legalistic way, but in an acceptance that the life we are called to live is going to be lived in a counter-cultural way, that we will not simply follow the script and do what's expected.
But that will take a source of authority, a community of people to discern the 'mind of Christ' with and a resolve to practice new ways of being.